Creating Assets Now !
by Marius Wlassak
Business Media Consultant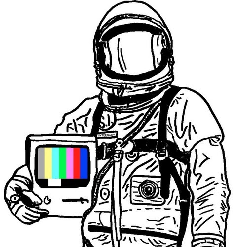 As promised in our latest news, RELAX ...
we continue with some special updates.
Hope you're all fine - here it is still Christmas Time & kind of strange silence is in the air; so I need a little feedback on the following:
here it goes ... After all, Santa Claus exist ... LoL
We work here on a revolution -
1.) it's the possibility of visualizing online streams directly on a screen saver, even when people are not using the computer... automatically...
2.) this will be very good and strong marketing for any business, with this cutting edge development we can personalize dedicated streams for each business needs ... so companies can distribute also their own screensavers to employees, friends and clients...
3.) now the marketing (and the cost) is making the streams appealing to anyone ... that~s our task ... he he he
4.) the possibilities will be endless ... yet, users that download the screensaver will have two opportunities:
one is earning money via OR2.Live, costing near 9.9 dollars per month and it is completely automated by the affiliation system that we have so far ... the other is unlocking buttons ... that you will better understand on the public version that we are developing ...
5.) so, we will upload this to all free libraries and archives on the net so people can download it for free ...
will be cool, without paying anything will do branding and marketing on our behalf
6.) and so much more ... the possibilities are endless, my friends ... we can even sell advertising to coca cola to appear on artistic multimedia screens ... and personalize screensavers for businesses will be a game changer...
7.) We will make more examples for you ... and we will place this on a proper website with all explanations and demos...
* in Germany, India and worldwide in fact we can sell this for many millions ...
8.) you see, newbies love this kind of stuff ... there are people outthere which have a computer just because anyone else bought one ... they simply love screensavers since they don't need to use a computer LoL ...
And from the same screensaver they can even read e-books, watch video streams of all kinds and TV / movies or just listen to music; or listen to any kind of marketing audio material.
In between all these possibilities, you can always switch on the screensaver with a single mouse click.
9.) we are talking here about a 6 billion persons Niche...
twice the facebook market...
Let me write this down : think BIG... what else is comparable outthere ? (LoL)
10.) branding is the key and we can do it ... you don't know half of what we're doing actually ... we are working on a kind of H, revolutionizing G :)
get ready, my friends ... we will keep you updated on this very soon ...



Now read again and tell me - would this be interesting ?





until then ... Stay tuned for the upcoming news & >>> RELAX
P.S.
As some of you may or should know, 2017 was a very important year for us...
After all, seeing our competitors vanishing as dozens (if not hundreds) of TrafficExchange Owners, shutting down Traffic systems everywhere on Internet, we are still in force ... Better and better as years pass by.
Eventually, contrary to other systems 'bubbling membership', our growth is comparable slow ... But steady :)
... but now our investments and stand alone developments will hit the big way -
Thanks for your patience!

«If you went to bed last night as an industrial company,
you're going to wake up next morning as a software and analytics company.
Computing is not about computers anymore. It's our way of life.»

Sponsorship Opportunities

Status Update for Marius Wlassak Global Business Connection

$218.75

Average Bid

Status Update for Marius Wlassak Global Business Connection

$82.82

Average Bid
Report this Page
Created on Dec 27th 2017 13:37. Viewed 2,247 times.
Comments