The Long-promised Hydrogen Economy is Finally Upon Us
by Rudy P.
SysAdmin at howtofindthemoney
Is the long-promised hydrogen economy finally upon us? After all, while much has been made about advances in its production, there needs to be enough demand to sustain supply as well.
And we are not just talking about hydrogen for industrial use.
For hydrogen to be a viable alternative to fossil fuels, it will also have to be used in sectors such as transport and power generation where its footprint remains tiny.
Well, hydrogen pundits now have some cause for celebration with South Korean automotive giant Hyundai starting deliveries of the first commercially available, hydrogen-powered trucks to Switzerland.
The trucks have a range of about 400km and use the same hydrogen fuel cell technology that powers the fleet of Hyundai Nexo hydrogen cars that will soon be used as part of a trial in Canberra.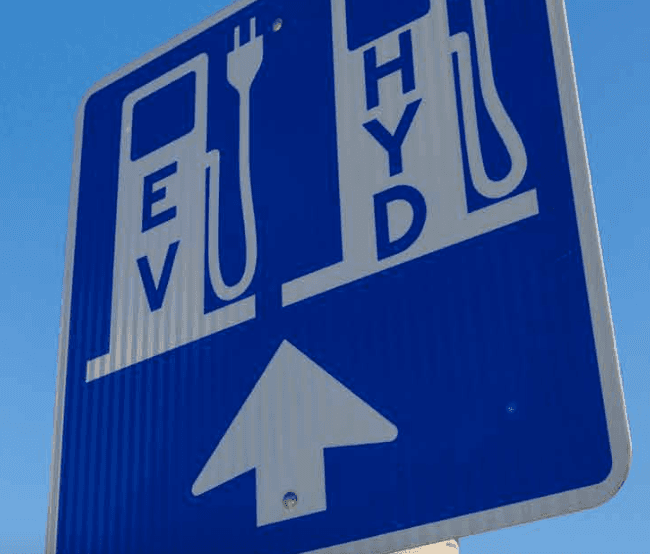 Hydrogen fuel cells transform hydrogen into electricity to charge an onboard battery pack that in turn powers an electric motor.
This has the benefit of allowing a hydrogen-powered vehicle to refuel in a matter of minutes like a petrol or diesel vehicle, a substantial advantage over plug-in battery electric vehicles that can take hours to fully recharge.
It is still early days, but the trials could well drive adoption of hydrogen-powered vehicles, which will in turn drive demand.
'Green' vs 'brown' hydrogen
While hydrogen-powered vehicles do not generate any emissions beyond water vapour and warm air, the production of hydrogen could involve the use of non-renewable sources of energy.
This is because hydrogen is generally produced through electrolysis, which requires energy to split water into hydrogen and oxygen.
Proponents of "green hydrogen" believe that the required energy has to come from renewable sources – preferably solar, allowing the entire process to be emissions-free.
However, the industry could potentially be kicked off in Australia by "brown hydrogen" made by coal or gas.
Australian chief scientist Dr Alan Finkel has also proposed that brown coal, widely seen as the dirtiest fossil fuel for electricity generation, could be converted into hydrogen and carbon capture and storage technology used to capture carbon emissions on site.
That's not to say that progress has not been made in producing renewable hydrogen.
Australian Gas Networks has started the installation of the electrolyser at its Hydrogen Park South Australia that seeks to produce up to 480kg of hydrogen per day.
This will feed hydrogen into its existing gas network as part of its goal to deploy 10 per cent renewable gas into its networks.
Hazer Group (ASX:HZR) is poised to build a 100-tonne-per-annum, low-emission hydrogen production facility that will use biogas (waste gas) from the Woodman Point wastewater treatment plan in Western Australia to produce hydrogen and graphite.
Hydrogen storage developments
Hydrogen storage and transport is a potential stumbling block to its adoption as well as development of an export sector.
BP is investigating the potential to convert hydrogen into ammonia, which is easily liquefied and has twice the energy density by volume than liquid hydrogen.
This can then be converted back into hydrogen and nitrogen.
University of New South Wales researchers have also developed metal alloys that they claim are capable of storing hydrogen in a solid state that is safer and with more energy density than lithium-ion batteries.
Sponsor Ads
Report this Page
Created on Jul 9th 2020 16:53. Viewed 531 times.
Comments
No comment, be the first to comment.