A Primer on Property Title Fraud
by Rob J.
Quality Links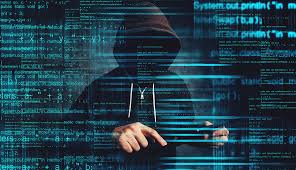 Although it's rare, some homeowners fall victim to property title fraud. It happens often enough that the FBI has named it one of the fastest-growing crimes in the US. This violation results in thousands of dollars lost, which makes it crucial for you to be aware of it.
Read on to learn about the basics of property title fraud.
What Is Property Title Fraud?
This happens when someone acquires your property title, usually through identity theft, to transfer its ownership from your name to theirs. Most transactions and document requests are done online, making it easier for scammers to steal information. The thief will be able to secure as many loans as they can, using your equity as collateral. Most of the time, the real owner is unaware of the scam until they start receiving letters of foreclosure.
This crime shouldn't be confused with mortgage fraud. This is when a potential buyer, seller, or lender lies or omits key information to get a loan approval they normally wouldn't be qualified to receive.
Who Are the Common Victims of Property Title Fraud?
Thieves tend to go for high-value properties that are already paid off. They're often owned by senior citizens who may not immediately realize there's a scam going on until it's too late. Older people are also more likely to leave their houses for long periods because of vacations or hospital stays.
Dishonest caregivers, whether they're related to the homeowner, may also take advantage of a senior citizen's condition (such as Alzheimer's) and forge their signature or even force them to transfer the property.
Other targets of property title fraud are those who own a second house, vacation home, or real estate investment property. They may not pay too much attention to these places and miss letters, tax bills, foreclosure notices, or past-due memos. This gives thieves more time to commit the crime.
How Do You Protect Yourself?
Being careful with your information plays a big part in avoiding property title fraud. Here are a few things you can do to protect yourself from this crime.
· Monitor Your Credit Card Reports - This can help you identify any financial transactions that may have happened in your name.
· Pay Attention to Bills - Ensure that you're getting all your bills like tax, mortgage, utility, and so on. Not receiving any of them can be a sign of property title fraud.
· Check Your Home's Information - Look into your county's deed office periodically and make sure that nothing has been changed without your permission.
You can never be too safe

when it comes to

protecting your home and your identity. The best way to secure them is by hiring a company that offers property title monitoring. They'll help you supervise your information and alert you of potential fraud or theft.
Sponsor Ads
Report this Page
Created on Dec 27th 2019 14:01. Viewed 331 times.
Comments
No comment, be the first to comment.