4 Things to Know about Title Fraud
by Rob J.
Quality Links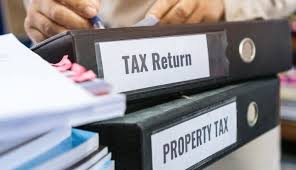 If you've been paying attention to the news lately, then you've probably heard about a new type of identity theft known as "title fraud." It might come as no surprise, then, that it's just as scary as it sounds. If you're unaware of what it means, here are a few things you should know.
1. An Expensive Cybercrime
Title fraud is basically identity theft used to steal the title to your property. By first stealing your identity, the criminal is able to turn your home's title over to their name. Once they're in possession, they're able to leverage your home to secure loans. In many cases, the homeowner is completely unaware anything has taken place until they receive a notice of foreclosure from a lender. The trouble doesn't end here, as the victim now must tens of thousands of dollars in legal fees to clear their name as well as their finances and get their home back.
2. Preying on the Vulnerable
One of the most common victims of title, fraud are older Americans. This is for two principal reasons. First, they're less likely to notice a cybercrime as it's taking place. They could be fooled into sending a criminal an account number or their social security number, for instance. Also, older people on average are going to have the most equity in their homes, so they're particularly enticing to criminals.
3. The Threat to Second Homes and Vacation Properties
When property owners have additional properties besides their primary residence, they're less likely to pay attention to them the way they do their own home. This means they might miss red flags such as past-due notices, property tax bills, or foreclosure notices - sure signs that someone is screwing with their deed.
4. Steps to Avoid Title Fraud
There are a few simple things you can do to protect yourself from fraudsters. First is keep careful track of your credit report. If there are any loan requests or unpaid bills, your credit report is where you'll see it first. Also, keep careful track of all arriving bills to see if there are any missing. Fraudsters will often steal bills to gain information about you. Finally, visit your county deed office (or check online) to see if there have been any changes in your deed's status.
Perhaps most importantly, secure your home by purchasing a title insurance policy. This way, you'll be protected if you ever become the victim of

title fraud

.
Sponsor Ads
Report this Page
Created on Feb 29th 2020 18:10. Viewed 379 times.
Comments
No comment, be the first to comment.