3 Differences Between Mortgage Fraud and Home Title Fraud
by Rob J.
Quality Links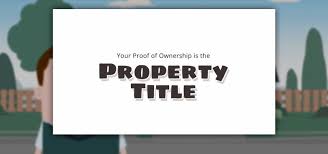 Home title fraud and mortgage fraud have become big problems for home buyers. These two types of fraud both occur with the purchase of the home, leading many people to believe that they are the same thing. In fact, these two types of fraud are very different. They are committed by different types of people, using different methods, and during different times of the mortgage process. Here are some of the differences between these two types of fraud that might cause the need for home title lock protection.
Who Commits the Fraud
A major difference between these two types of fraud is the person that commits it and their reason for committing the crime. Home title fraud occurs when a person steals the identity of a homeowner, usually in an attempt to borrow against the home. Mortgage fraud is committed by a person with intimate knowledge of the sale of a home. This can be the home buyer, seller, or lender. They'll provide false information to make it easier to obtain a loan or a loan at a better rate.
When the Fraud is Committed
Given the differences in the reasoning for the fraud, they typically occur at different points of the sale of a home. Mortgage fraud is intended to get a loan or a better rate on a loan so it occurs during the mortgage process. The purpose of home title fraud is often to transfer the title of a home so that the criminal can borrow against it. In order for this to be possible, the home must already be owned by the victim. Therefore, this type of fraud must occur after the homeowner has received the loan and the mortgage process has been completed.
How the Fraud is Committed
As these are two very different types of fraud, the ways in which they are committed are very different. When committing mortgage fraud, a person will provide false information regarding the sale of the home. This will allow them to receive the loan that they desire. In most cases, they don't need any personal information about anyone else in order to commit this type of fraud. Home title fraud, on the other hand, often involves stealing information of a person in order to transfer the title. This might include a name, address, and social security number. The person committing the fraud, in this case, is pretending to be the homeowner.
Since home title fraud and mortgage fraud both involve the home-buying process, many people think they are the same crime. There are several differences between these two types of fraud. These are three of the primary differences that will help you determine if you need home title lock protection.
Sponsor Ads
Report this Page
Created on Oct 26th 2019 20:38. Viewed 809 times.
Comments
No comment, be the first to comment.