Effective Home Remedies to Treat Cystitis
by Dr Vikram Chauhan
Doctor
What is Cystitis?
Cystitis, as we all know, is having a mild or extreme pain when you go to urinate or pee. You feel the burning and stinging sensation when you are doing the pee. Females are more prone to having Cystitis, as their urethra is small in size making the infection spread easily. You just feel that you shouldn't drink much water and fluids, but it is completely wrong. If you don't drink water sufficiently, the infection in your vagina or male genitals keeps spreading and reaches the bladder and further to the kidney. That will create more complications, which can even harm your kidney. The moment you feel even a mild pain you feel like frequent urination, the urgency to pee, when you couldn't control your urine and leakage happens, rush to your doctor and get diagnosed. But today we are just going to put light on certain Home Remedies for Cystitis that are available in your kitchen or the nearest grocery store that can prevent and treat your Cystitis troubles.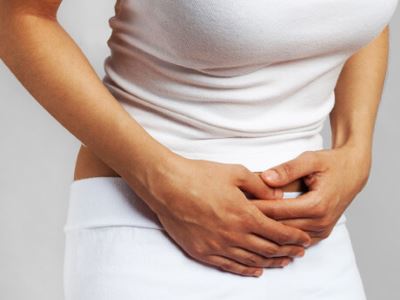 Home Remedies for Cystitis
Garlic:
Garlic takes care of your body in a number of ways. Mostly we use it while cooking our meals, but raw garlic is far better than the cooked one. Take 2, 3 cloves of raw garlic, early in the morning on an empty stomach and it helps in removing all sorts of infections & E-coli bacteria. If you find its taste a bit awkward, put crushed garlic in a glass of water. When crushed, it releases a potent natural anti-microbial substance called Allicin that hinders the growth of micro-organisms. It is present in the raw garlic but is released when you cut or crush garlic by an enzyme known as alliinase, by disrupting the cells. If the taste is still not according to your liking, you can add the juice of a lemon & raw honey to sweeten it and then drink this beverage. It will certainly bring relief.
Apple Cider Vinegar:
A drink of Apple Cider Vinegar is very useful in removing the infections and is potent enough to remove many other ailments, related to your body. It contains lots of enzymes and minerals that help you retain your health in a positive manner. It helps in fizzling out all bacteria that keep lingering on the inside of the female's vaginal tract or male's urethra. It balances the pH balance in your body. As a bonus, it lowers the high BP, high cholesterol level, helps in relieving sinus pressure, gets rid of warts of all kind and many more. It helps keeps your body healthy.
How to Use
You can drink it by opening the bottle and have 2 teaspoons, the first thing in the morning on an empty stomach. It clears the tracts that were causing inflammation and pain while peeing. If it doesn't suit your taste buds, you can add raw honey and the juice of a lemon to make it tastier. Gulp it down in one go.
Castor oil:
This has lots of anti-inflammatory and anti-oxidant properties that minimize the pain and burning sensation. You can cook your daily food in it or it can also be used externally. Lie down on a mat and let someone massage your lower back with it for about 5 to 10 minutes. Your body absorbs Castor oil smoothly. This will help in reducing the symptoms of Cystitis.
Water
Water is a drink that is utmost necessary. It is a cure for a number of infections and diseases. One must drink at least 8, 9 glasses of water each day to stay fit and hydrated. When you feel the pain while urinating, you reduce the intake of water, but it is completely wrong. Instead, drink more water so that you urinate more and all the bacteria that linger on the walls of your bladder and tracts are flushed out by its force. You can also opt for vegetable soups, juices of fresh fruits and stay hydrated, because dehydration causes dryness, further deteriorating your condition. Don't go for sodas, colas that have excessive sugar in them or the drinks having caffeine in them like tea or coffee.
Moisturized Veggies:
The veggies that contain lots of healthy fluids in them can be consumed to clean your digestive tracts. Some of them can be bananas, which are available for the whole year and have enough potassium in them that relieves you from your cystitis troubles. Green beans not only add the color to your plate but are also having enough calories that can clean your digestive tracts. You can eat them in their raw condition, with your salads or can roast them in olive oil and consume it.
Potatoes
Potatoes also prove to be a bladder friendly diet that soothes your cystitis troubles. You can have white potatoes or sweet potatoes (yams), it doesn't matter, and both are equally good.
Watermelon
Watermelon, as the name suggests, has lots of water that helps your digestive tracts to cool down.
Nuts
There are some nuts also that prove to be beneficial for your digestive tracts, like almonds, peanuts, and cashew nuts make your body & immune system to gain strength. Thus, making the immunity a powerhouse, which is ready to combat the bacteria that come in your body with harmful intentions
Pears
Pears are also rich in fiber, thus lubricating your digestive tracts, so that the food we eat keeps moving at a normal pace. There are many other foods like whole grain, oats, rice, and Quinoa that helps in fizzling out the symptoms of cystitis and making you get comfortable and enjoy life.
Foods Need to Be Avoided
There are some of the foods & drinks that need to be avoided if you don't want to trigger cystitis flaring up such as coffee, alcohol, stop smoking or having any tobacco laced products, citrus juices. Tomatoes, hot and spicy dishes, fried food, junk food and the foods that have a high acid content in them.
As all these can make the condition of your body more worse. Some people need to stay alert while choosing their diet, they should not buy artificial sweeteners laced foods. It will be better to consult your doctor before you start proceeding and start experimenting with the above-mentioned foods. He/she will guide you in a better way. Read More About Cystitis
Sponsor Ads
Report this Page
Created on Nov 6th 2019 05:07. Viewed 180 times.
Comments
No comment, be the first to comment.