Cummins non-road National IV engines
by Generator D.
Diesel Generator
From September 4th to 7th, 2019, Cummins demonstrated clean diesel and electric power solutions at the Beijing International Construction Machinery Exhibition (BICES), providing sustainable and reliable power guarantee for engineering equipment to achieve emission upgrading (non-road IV, V and higher stages) and technological transformation in the intelligent era.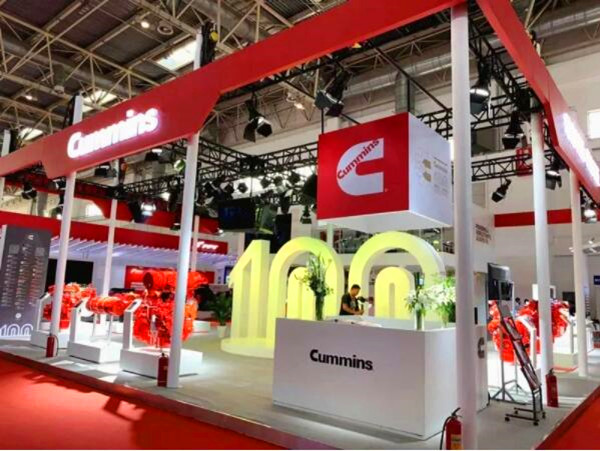 Cummins non-road National IV engines, displacement from 2.8 to 15 liters, power coverage of 34 to 503 kW, drawing on the third, fourth and fifth stages of the non-road (EU Stage V) and the sixth stage of the vehicle (NS VI ) technical advantages and product features, superior performance, good fuel economy, power density up to 10%, better productivity and operational efficiency, ideal power for excavators, loaders, forklifts, cranes, drilling rigs, air compressors and road machinery.
The key performance index of Cummins engine is excellent in the optimization matching for the whole machine system in the Stage IV system of engineering equipment. The efficiency and fuel consumption performance are particularly outstanding. In the comparison evaluation with the three-stage, it wins with significant advantages and can work in various working modes to realize the advantages of fuel consumption and efficiency, stable and reliable performance, better economy, which has been widely recognized by the OEM. Currently, Cummins has been recognized by customers for its excellent power performance.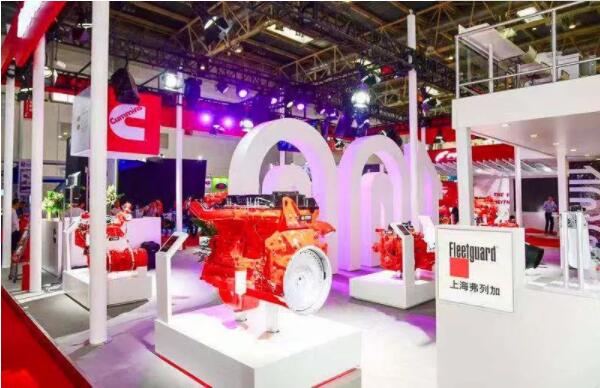 On the first day of the exhibition, the "Cummins Power Durable Star" user representative selected by the industry media visited the Cummins booth and shared the experience of using Cummins Power for earthwork construction and port equipment, and put forward more expectations for the use, maintenance and product training of loaders with L series and excavators with B series Cummins National IV engine.
Cummins B series of this show is 4.5-liter to 6.7-liter engine with a power range of 66 kW to 221 kW. The Cummins B series was officially put into production in the early 1980s. More than 15 million units have been put on the market so far, which is the iconic product of Cummins Power extending from heavy to medium horsepower.
Cummins L series 8.9 liter engine, power 154 kW to 294 kW, peak torque increased by more than 10% to 1800 N•m, maintaining excellent fuel economy while improving power, maintenance interval up to 500 hours, high altitude adaptability. The national four heavy-duty engine X series 12-liter, 15-liter and Z14-liter, power range of 250 to 503 kW, using high-pressure common rail fuel system, strong power, good startup performance with load, continuing the advantages of Cummins power reliability and durability.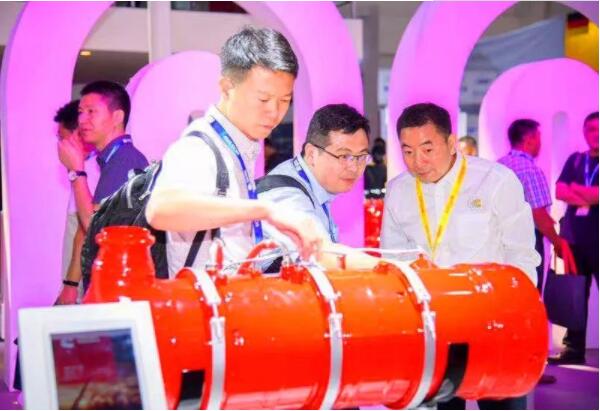 Cummins exhaust post-treatment provides a variety of efficient and reliable exhaust aftertreatment systems, including diesel oxidation catalytic converter (DOC), diesel particulate traps (DPF) and selective catalytic reduction system (SCR) to achieve low emission for non-road national four engines, customers can get lower overall operating costs. According to statistics, Cummins DPF has been successfully applied to more than 3 million vehicles and non-road equipment in the world, running more than 10 billion hours and 375 billion kilometers.
Cummins non-road EU Stage V 3.8-liter to 15-liter engine with a power range of 55 to 503 kW. The structure is simple and precise. It has fewer parts than similar products, is more durable and efficient, and can bring more benefits to engineering equipment operators and manufacturers. The F3.8 Stage V engine on display showed an increase in power from 97 kW to 129 kW and a maximum torque increase of over 20% to 620 N•m. The improvement of fuel economy and the extension of the overhaul cycle effectively reduce the overall cost of use. Small size, light weight, easy to install, easy to dissipate heat, have less impact on the main equipment, and save installation costs.
Cummins is committed to providing customers with the right technologies at the right time, including clean diesel, hybrid and electric power. Cummins modular lithium-ion battery pack can be customized according to customers' needs, with ultra-light housing, optimized thermal management and integrated BMS software to meet the specific requirements of the operation.
Cummins announced that it will cooperate with the OEM to design and develop electric mini excavators, equipped with a 3.5 tons excavator Cummins BM4.4E battery module (each 4.4 kWh), designed to achieve 8 hours of continuous operation after charging for 3 hours.
Jiangsu Starlight Electricity Equipments Co.,Ltd., is authorized as Cummins diesel genset OEM, can provide 25KVA to 3000KVA Cummins diesel generator with high quality and low price. Contact us by email: sales@dieselgeneratortech.com.
Sponsor Ads
Report this Page
Created on Sep 11th 2019 02:40. Viewed 202 times.
Comments
No comment, be the first to comment.