Cummins Generator-The One You Are Looking For
by Generator D.
Diesel Generator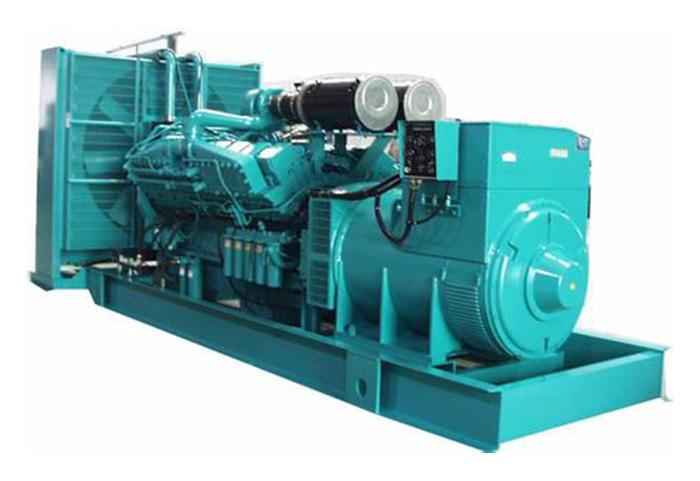 Cummins Inc. the largest independent diesel engine manufacturer globally produces both diesel and alternative fuel engines used extensively in transport, mining, construction and as electrical generator sets, are now aggressively targeting an increase in market share of the trawler and fishing vessel market with a range of diesel engines from 2.8 to 95 litres.
"Many of South Africa's and neighbouring countries fishing fleets operate aging vessels which will benefit from repowering with Cummins advanced diesel engines - both as main propulsion units and on board electrical generator sets" said Mark Sylvester, Cummins Marine Sales Manager, whose responsibilities cover the African coastline.
The company has an enviable reputation of producing robust and reliable prime movers and gen sets since its establishment in 1919, with a focus on quality, dependability and the community.
"Outputs range from 2,5 to 3,500 kW, making them ideal for the large number of smaller fishing and support vessels that operate in our waters" explained Mark.
"Units are fully marinated and conform to international class types required by maritime authorities" he said, explaining that it already supplies a range of engines and equipment to local boat yards and ship builders.
The Cummins Marine range also includes the Onan product from 4kW through to 80kW in both 50 and 60Hz with functionality to meet customized solutions. The Cummins service network serves customers through 600 company owned and independent distributor facilities and more than 7 400 dealer locations in more than 190 countries and territories.
Facilities that ensure immediate parts availability for service items as well as highly trained technicians that can be dispatched to solve customer problems at any operation whether land or sea based.
"In addition to supplying new engines and associated ancillaries, our Cape Town, Durban, Port Elizabeth and Johannesburg facilities have fully equipped servicing, workshop, field service and maintenance facilities and offer service exchange units at a fraction of the cost of a brand new engine, when customers are really getting a new engine, as all internal components are refurbished or replaced to factory specifications and carry new engine warranties. Service exchange makes real sense as vessel downtime is drastically reduced compared with overhauling a customer's original unit, a crucial factor in the fishing industry where vessels need to be at sea 24/7."
Expansion into the fishing industry is but one part of Cummins Africa strategy.
"We see enormous potential on this continent and have Cummins distributors and facilities for aftermarket support across the continent including Lagos and Port Hardcourt in Nigeria, Luanda, Angola and in Walvis Bay, Namibia. Expansion of our operations continue in Angola to provide services to the offshore mining and oil and gas industries" he concluded.
Cummins brings 'Power of More' to Botswana mining event
"Electra Mining is an important exhibition for us, as Botswana is a key market in the mining industry. We supply generators, engines, parts and services to the mines and the exhibition provides a platform for us to get closer to our customers," said Thierry Pimi, Managing Director, Cummins Southern Africa.
According to the genset manufacturer, who is celebrating 90 years in the power generation industry, their products are designed and engineered to offer exceptional fuel efficiency and operate best under tough conditions and extreme temperatures.
"Enjoying a strong history of emission leadership has enabled the company to develop its own emission solutions, which are packaged in accordance with regulations and requirements," said the company.
The company also noted their various generator sets, which range from 17kVA to 3750 kvA provide innovative energy solutions.
"We produce our own components; from engines, alternators, transfer switches to control systems. The super silent and environmentally friendly genset, durable diesel engine and sophisticated GTEC transfer switch used to transfer loads between a utility and a generator set, epitomise the company's brand promise of reliability and dependability,"added the company.
Morse Mosienyane, Country Manager for Cummins Botswana explained that Cummins products are supported by an extensive dealer network in Southern Africa.
"Innovation is synonymous with Cummins; it is a value that propels the business and forms part of our pledge to customers. It is about unlocking and unleashing new ways of thinking, doing and delivering against a background of continuous improvement.
"We are very excited about bringing these products to the Botswana market. We are committed to providing our customers with more innovative, durable and sustainable power solutions for the mining industry.
"We want to provide more dependability with our products. It's what we call The Power of More," Mosienyane concluded.
Adds: No.10 Kechuang Road, High and New Tech Development Zone, Nanning City, Guangxi, China.
Tel: +86 771 5805 269
FAX: +86 771 5805 259
Cellphone: +86 134 8102 4441
+86 138 7819 8542
E-mail: dieselgeneratortech@gmail.com
Sponsor Ads
Report this Page
Created on Sep 13th 2017 20:15. Viewed 1,661 times.
Comments
No comment, be the first to comment.