4 tips for selling more on your e-commerce site
by Claire J.
Content Manager
The ease of setting up an e-commerce website has made it a popular venture for many young entrepreneurs, stay at home mums and anyone in between. Selling things on your virtual store to make a profit however, is a little harder. With so much competition, both from similar small sites, and retail giants like Amazon, how can you sell enough to make your venture worth it? Here's 5 tips for selling more on your e-commerce site.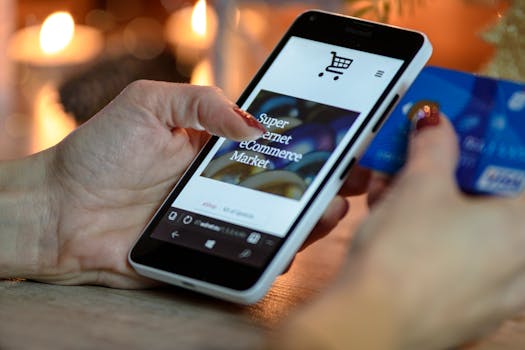 Put in the work
Getting your site live is just the beginning of opening your e-commerce store. To actually make profitable sales, it's important that you put in the time and effort. The more you put in the more sales you are likely to make.
Opening a virtual store is much cheaper than a brick-and-mortar store, which will save you money, but it also allows for a lot more competition. To get noticed, it's important that you invest time, or money for a professional, and start some digital marketing campaigns. Think about what will be the best way for promoting your store. Social media is almost mandatory in today's market, so setting up some social accounts, and keeping them active, is a must.

Setup quality customer service
An important aspect you should have setup from the opening of your store is customer service. The key here is to ensure that you offer great customer service. Don't set a service up and ignore it because news of bad customer service reaches more than twice as many ears as praise for a good service experience.
Depending on what it is you're selling, your site may require a contact number. Getting a number from a site like eVoice can help ensure you have the right type of number for your business and will allow your customers to contact you.
Another great customer service tactic is to offer a refund guarantee if a customer isn't satisfied. Ensuring it's clear that your site is secure, especially on checkout pages is also important.
These things give your customer reassurance that you're a trusted site that's safe to buy from.
Pick something that's easy to sell

An e-commerce store can really be used to sell almost anything. Physical or digital products and services can be sold through an online store, however some things will be easier to sell and attract an audience than others.
Try to find a small niche with low competition that has a market who are comfortable with buying things online. Try to find a good balance between competition and market size. In addition to this, the products or services should be easy for you to acquire.
Remember that digital products can be sent to buyers immediately, whereas physical products will require you to consider the cost and time of logistics.
Make things easy for the buyer
With everything they need at the touch of their fingertips, visitors to your site generally have a short attention span which means you need to grab their attention and make the sale as quickly as possible.

Firstly, your site must load fast, on both desktop and mobile, but it should also be easy to navigate. Make it easy for visitors to get around your site, find what they want and purchase it. Don't include long forms which try to collect a lot of information. This will turn away a lot of potential sales.
Creating a profitable e-commerce store in today's competitive market is difficult but do-able. Commit to your store and put in the work, both ensuring it's a quality site and that you are promoting it using the right channels. Reassure the buyer with great customer service and a secure site that is easy to use. With the right product or service, some hard work and patience, you can build up a store that makes a lot of sales which you will find greatly rewarding.
Sponsor Ads
Report this Page
Created on Jan 31st 2018 20:46. Viewed 1,117 times.
Comments
No comment, be the first to comment.