Different Jobs in the Video Game Industry
by Claire J.
Content Manager
The gaming industry offers a wide range of roles and careers that people can aim for. While some of the jobs are low paying, others can offer handsome salaries. In an industry that generates billions of dollars in revenue each year, the demand for jobs is growing. So, what roles can you look out for? How can you put yourself in a position to attain these roles? Technically, jobs in the industry can be anything down to retail. However, this will focus on more technical roles.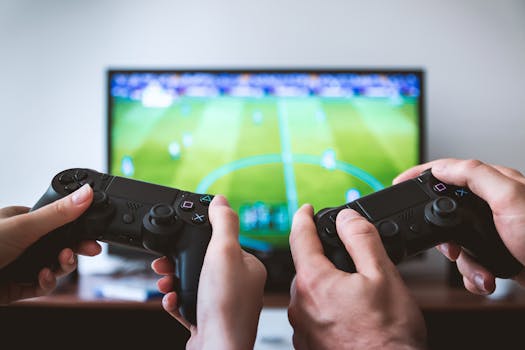 Artists and Animator
One of the most significant elements of video games is the visual content. Multimedia artists and animators have their work cut out for them, creating all the visual content used and seen by players in the video game. This role will often require some qualification, usually concentrating studies on computer graphics. However, there are other courses one may take to prepare themselves to work as a multimedia artist or animator. While many individuals in this role will make models or sketch characters and settings, they will ultimately produce their designs on computers. Relevant skills such storyboarding, character design and scripting can all be taught through online courses with Upskilled.
Software Developer
Software developers are the backbone of the gaming industry. Typically, a successful applicant for a developer role with has a certificate or degree in computer science. Furthermore, have the ability to write computer programs. Day-to-day activities and tasks may include designing an operating system for a gaming system or helping ensure that a platform functions as it's intended. They will also write some code and contribute to the overall process of creating the video game. They can offer direction to programmers also working on the project.
Audio and Sound Engineering Technicians
Equally as important as the visual aspects, the sounds and effects of a game will play a huge role. Audio engineers can look for roles in video game companies to help produce or recreate the sound effects that are so critical to any game. You often need a certificate or associates degree to enter this line of work. Tasks may include recording sounds, using sound effects to modify existing recordings and help with any other audio related elements of the game. Companies take sound effects very seriously, especially in WWII titles or other games genres where they have to recreate real sounds.
Writers and Authors
The success of games often relies on the story that the writers and authors create for gamers. The story content is meticulously thought out because companies want to get this right. Writers will work hand in hand with producers to get the best outcome for the storyline of the game. Not only will the writer have their say in the main storyline, but they will also create dialogue and the backstory for many of the characters.
Translators and Interpreters
Translators are often expected to have a bachelor's degree; they must be fluent in two or more languages. Their job is rather straightforward, taking content written in one language and writing it in another language. The tricky part of this role is maintaining the tone and style of the original content. A translator who works with a gaming company will work on anything from in-game text, to game manuals and other written material.
Market Research Specialists and Analyst
Market research is another critical aspect of the gaming industry that many people will overlook. A market research analyst will have the job of determining the best time to release a new game, system or accessory. They also help gaming companies determine the price of upcoming games and what customer are willing to pay. This is an essential task. Often, the development of games will have to be delayed if the expected sales is too low. A bachelor's degree or master degrees in marketing will happily prepare you for this market research role.
Don't wait any longer, turn your passion into a career!
Sponsor Ads
Report this Page
Created on Dec 20th 2017 20:19. Viewed 952 times.
Comments
No comment, be the first to comment.