Why opt for Off-Campus Student Housing
by David Holmes
Off-Campus Housing
No matter whether it is your first year at college or university, or you are a seasoned pro, choosing to live in Bloomsburg University off-campus apartments can be quite a smart choice. The Bloomsburg University of Pennsylvania is a popular institution that attracts students from all parts of the country and beyond. Over the years, a number of student housing apartments have been developed near the university, where you can comfortably stay and enjoy your college years.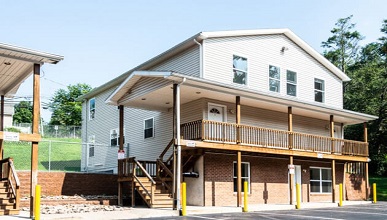 True Independence
The hallways of typical dorm buildings are usually patrolled by resident assistants (RAs). These RAs are responsible for enforcing rules on varied topics, starting from guest policies to quiet hours. As a college student getting the first taste of true adulthood, you would not want to be limited by such a contrived environment. Residents of off-campus housing live on their own terms and are wholly independent in the true sense. They simply have to abide by a few community guidelines that are put in place to create a comfortable and safe setting for all, and otherwise can lead their life just the way they want. There are no stringiest curfew timings in off-campus housing, unlike traditional dorms. This makes the former the ideal transitionary environment for life after college.
Larger Living Accommodations
Anyone with experience of living in a campus dormitory would know that the day-to-day living quarters can be quite tight there, and there is not much room to work with. You get way more living space at an off-campus student apartment. You may even get a suite with two or three bedrooms, and live with roommates to share the experience and expenses.
Continue Living Side-By-Side with Peers
While college dorms are certainly a good place to make friends, so are Bloomsburg university PA off-campus housing apartments. In fact, the latter might even provide better conditions for interacting with new peers. Many dorm buildings can be small, and their floors usually have residents belonging to the same year and course. This limits the pool of people you get to meet. On the other hand, off-campus apartments are meant for all students, regardless of their college year, background or course. This allows you to meet a more expansive array of people.
Conversely, in the case of college dorms, your roommates are chosen for you, and you have to stick with them. When it comes to off-campus housing, you can actually live with your best friends in an apartment with 3-4 bedrooms. Living alongside your best friend can certainly make your college experience a lot more exciting.
More Privacy
Even if you live with multiple roommates, off-campus apartments can provide you with far more privacy than a college dorm. After all, you would have your own private bedroom there, which is a facility not available in most college dorms. You can sleep and study in peace in your bedroom, and enjoy the shared spaces for meals and hanging out along with your roommates. Off-campus housing truly allows you to enjoy the best of both worlds, and is perfect for students who desire more privacy than what is available in typical college dorms.
Sponsor Ads
Report this Page
Created on Nov 15th 2022 22:40. Viewed 114 times.
Comments
No comment, be the first to comment.