Planning on Shifting to an Off-Campus Apartment? Here's Why You Should
by David Holmes
Off-Campus Housing
If you want to be independent and want to learn to live life responsibly, there is no better way than choosing off-campus living. Also known as student housing, these are apartments which are basically subsets of residential projects that are specially designed for university students. The apartments are designed in a way that students feel comfortable and have access to all the basic needs required for their daily chores. These off-campus apartments are much more feasible than regular rental services. Also, as compared to on-campus dorms, you will have more privacy and independence too.
That being said, there are a lot of stylish and well-equipped options available in student housing near Bloomsburg University, PA, which students can get at competitive prices. Since the apartments are located near the university, it becomes easier for students to commute and the safety factor is also taken care of. The off-campus apartments are equipped with the necessary amenities, 24/7 maintenance, and also have access to facilities like shopping centres, pharmacies, etc.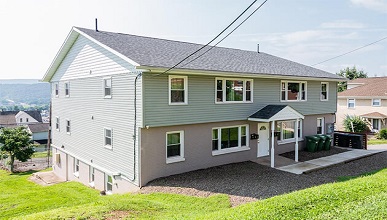 Advantages of Off-Campus Living
Off-campus student housing has a number of advantages, which contribute to making it a preferred choice. Some of the advantages are as follows –
The Privacy Factor
One of the biggest advantages of opting for an off-campus apartment is that you get more privacy. There are options for renting a single bedroom apartment or for going for two or more room apartments that you can choose from. Even if you opt for sharing an off-campus apartment with others, you still get more privacy as compared to dorms.

The Advantage of Aesthetics
Another benefit of choosing an off-campus apartment is that the rooms are beautiful as compared to the dorm rooms and u have the option to add your personal touch to the room. The apartments are mostly available semi-furnished or fully furnished, so buying furniture and similar stuff for your home is not something you have to worry about.

You Get to Choose Your Roommate
Yet another advantage of living in an off-campus apartment is that you can select your own roommate. Since in the on-campus dorms the allotment of the rooms is already done, you have no choice but to abide with the same. In the case of off-campus living, you are your own boss – so choosing a roommate is totally your choice. All you have to do is – screen some candidates, interview them, and select the best out of the lot.
You Have More Storage Space
Another one of the best advantages of student housing and off-campus apartments is that you have more storage space. Unlike on-campus dorms where you have to share the limited space with your roommates, in off-campus apartments you will have an entire cupboard, cabinet, and other storage space only for you.
Apart from these advantages, one of the best things about living in an off-campus apartment is that you will gradually grow up to be more responsible. It will teach you how to live independently, save money, and many other things.
Sponsor Ads
Report this Page
Created on Dec 19th 2019 03:15. Viewed 273 times.
Comments
No comment, be the first to comment.