A Guide To Finding Off Campus Housing for Students
by David Holmes
Off-Campus Housing
Having to choose where to stay during your college years can be a vexing yet crucial decision that significantly impacts the overall college experience. While some prefer to remain in the comforts and security of dorm rooms, some wish to experience independent life outside campus premises by living in off-campus apartments. There are a lot of variables that ultimately affect the decision of either living on-campus or off. It could involve anything, from cost, lodging, amenities and even individual freedom. No doubt, living on-campus has its own benefits, however, off-campus living can help gain real-life experience and prepare you for life after college. This article acts as a short guide to finding off-campus student housing.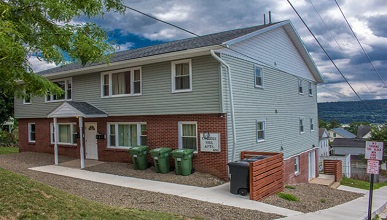 Things to keep in mind when searching for an off-campus housing.
Book before Session Commences
The availability of an off-campus apartment greatly varies depending on the session you are booking. For example, university semesters in the United States commence in mid-August. However, most off-campus housing is likely to book out long before that.
Planning to book before the session begins will ideally give you more time to search for off-campus housing that best suits your requirement, fits the budget and is located in proximity to the university campus. Though some universities mandate a compulsory dorm stay for freshmen and for those who are not bound by such regulations, it is wise to start searching for an off-campus as soon as they get accepted.
Finding the Apartment
The process of searching for off-campus housing is a personal experience, one that varies from person to person. For some, looking for an off-campus apartment is akin to searching for a new home they plan to live in for a long time. For others, it could simply be a short-term goal to experience privacy. Whatever the motivational ground, finding an off-campus apartment that meets the need of the individual is a boon.
When searching for an off-campus apartment certain factors should be considered: –
Proximity to Campus
The location of the off-campus accommodation greatly affects the time it is going to take you to commute to and for. Though most apartments are in close proximity to major colleges, it still is crucial to curtail as much time as you can. For instance, student housing Bloomsburg, PA can help save a lot of student commuting time.
Take a Tour
In the digital age, it has become more convenient to book off-campus apartments through off-campus partner websites. While these websites offer information on the current listings of furnished and non-furnished apartments, the real condition of the apartments can only be accessed on a visit.
Advantages of Living Off-Campus
Freedom of Choice
Off-campus living gives more flexibility in choosing the type of accommodation you can settle in. Students have more options to choose from, like the location, amenities and preferences that fit individual wants and needs.
Sense of Independence
Off-campus residents have a greater sense of freedom, and since they only have their own self to rely on, it enhances their sense of responsibility.
Privacy
Living off-campus can offer more privacy and personal space to the students. By having more control of their living environment, they can set their own rules.


Cost of Living
Rental costs vary depending on certain factors. However, when compared to campus housing fees, off-campus apartments tend to be more affordable, particularly if the residents share apartment rents with roommates.
You will find that living in an off-campus student apartment is an extremely different kind of experience than living on a university campus. Not only do the living arrangements differ, but the sense of responsibility when living off campus gets enhanced multifold.
Sponsor Ads
Report this Page
Created on Jun 6th 2023 05:19. Viewed 63 times.
Comments
No comment, be the first to comment.