Watering Related Tips for Lush Green Kikuyu Lawns Sydney
by Noah White01
Marketing
For a number of reasons that are basically the features of Kikuyu, this grass turf has become one of the most loved grasses in Sydney. There are a number of reasons and on the top of the list is that it is extremely low demanding in terms of maintenance and most importantly, it is drought resistant. This means that it can survive even with the lowest possible water supply.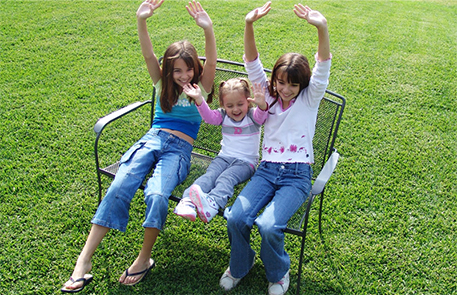 But experts from turf farms say that whatever maintenance it requires, should not be skipped at all and provided right on time. As said above, there is not too much of demand of maintenance, but still with the following tips, you can see an even more flourishing and green Kikuyu lawns.
Watering related tips
It has already been mentioned in the paragraph above that it is a drought resistant grass, but to make sure that it performs at its best, you will have to water it regularly.




If you are just in the process of sowing your Kikuyu seed, it's important to ensure that the soil stays moist while the grass takes hold.




Despite the fact that Kikuyu is an aggressive grower, you will see the speed of growth dipping down considerably in the absence of water during the sowing process.



Up to three weeks after laying turf can go by before fine blades start making their way out of the soil.


But throughout this period, you need to make sure that the ground remains nicely drenched or at least moist and this means you will have to water it at least three times a day.




The reason why moist conditions are better for Kikuyu lawns is that by this way, you actually assist the grass in establishing a strong and a dense root system that can later help it survive draught like situations really easily.




Once germination has occurred, you can reduce the amount of water you were giving and continue this way until the lawn has established completely.




At that point, your watering will be governed by the time of year that you find yourself in.
Watering during different seasons
During summer season
In the summer season, this turf grass Sydney will require watering every 7-10 days.




The number of days could be reduced significantly in case, the soil beneath has sand in it or the drainage system works really well on the soil type.



Winter season watering
During the winter season, Kikuyu lawns Sydney can reveal how drought resistant this grass is and could survive well in the total absence of water.


But it is recommended that you continue watching for the signs that will reveal you that this turf grass Sydney requires watering.




This means that if you see a slight browning or wilting of the blade tips, you should give the lawn a drink.
Remember a couple of rules when watering
A thorough yet infrequent soak will promote deep root growth and a more drought resistant lawn.




Early morning is the best time to water and watering should be avoided during evenings and night hours.




Over-watering can lead to root rot and disease, as well as excessive growth that could be troublesome and force you to go for frequent mowing.



Sponsor Ads
Report this Page
Created on Aug 28th 2018 08:21. Viewed 469 times.
Comments
No comment, be the first to comment.