Features To Keep In Mind While Buying Buffalo Grass Sydney
by Noah White01
Marketing
A fact regarding buffalo grass is that all the types you are offered for new lawns belong to the same family, but they have several features and characteristics that set each of them apart from others. In this post, we will take a look at some of the most popular types present in the markets and basically, we will discuss the following names - Sapphire® Stenotaphrum secundatum 'B12' PBR, Palmetto® Stenotaphrum secundatum 'SS100' PBR and Sir Walter PBR.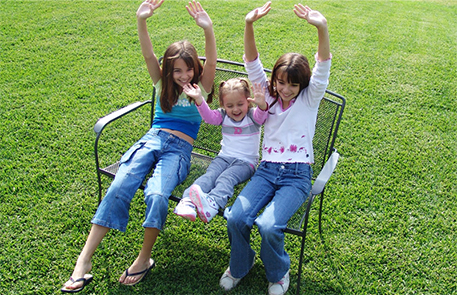 Low Thatch
According to the experts thatch is a layer of organic matter that lies underneath the top layer of the lawn and is basically comprised of living as well as dead runners.




It also includes a build-up of other organic materials, which are in the process of breaking down.




The problem with buffalo grass is that it is always in the risk of extreme thatching and in these situations, the lawn continues to grow higher and higher above the ground.




However, amidst this, what happens is that the grass roots fail to reach the part of the soil where nutrients are present and they continue to prevail in the dead lawn matter.




The result of this is that the awn slowly starts to die and all the efforts you had made in its purchase, installation, maintenance can go in vain.



Therefore, sellers and dealers of buffalo grass Sydney say that at the time of buying, undivided attention has to be paid towards the thatching level.


In this regards, experts say that lesser thatch means there are greater chances of the lawn staying healthier and growing healthier.




This is where the name of Palmetto®, Sapphire® and Sir Walter can be mentioned as these versions are known to have the least amount of thatch.




If this factor is playing really high on your mind, remember that these versions of buffalo grass Sydney are those that you need to choose from for your new lawns.



Shade Tolerance
The second factor that you need to keep in mind is the shade tolerance and it is said that mostly buffalo grass types come with a good quality shade tolerance.




But experts say that if the issue of shade tolerance is the most important one for your lawn, you should rely upon the best performing Buffalo lawn for shade tolerance, i.e. Sapphire®.




Suppliers and vendors claim that this version has the highest rating in terms of shade tolerance and this was found in the studies conducted by the DPI and Horticulture Australia.



Drought Tolerance
Another very important factor that needs your attention is the drought tolerance and this is specially mentioned in the context of Australia, where climate remains dry most of the times.



Regarding this, experts say that soft leaf buffalo grass is the best in terms of drought tolerance due to the fact that it has a deep root system which allows them to tolerate drought conditions well.

Other than this, Sapphire®, Sir Walter and Palmetto® Buffalo all have excellent drought tolerance and will stay greener for longer in dry conditions.

Sponsor Ads
Report this Page
Created on Feb 7th 2019 04:34. Viewed 408 times.
Comments
No comment, be the first to comment.