Instalment Loans – Benefits and Disadvantages
by Lauren Strom
Content Writer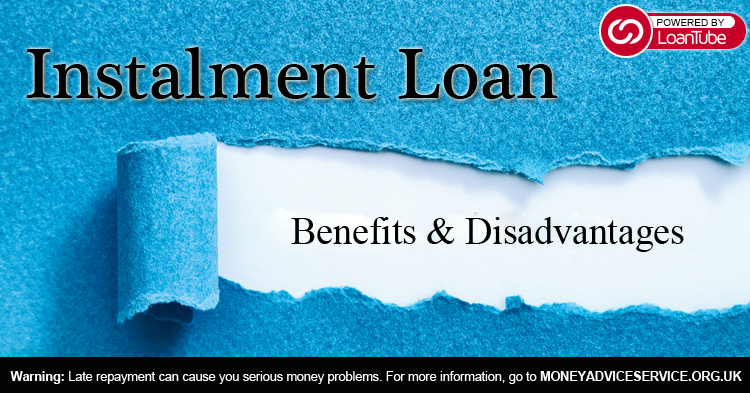 A loan is a contract signed between the loan provider and the debtor that allows the borrower to make money from the lender with a promise to pay it back within a certain timeframe including interest. In your financial life, personal loans play an important role as they act as a helping hand whenever you are in need of money. Every personal loan is an instalment loan if you are repaying the creditor in instalments, whether monthly or weekly.
Back in the old days before the dotcom boom, lenders use to have brick and mortar shops from where people would take out a loan. Banks and financial institutions had strict regulations regarding lending money and hence, people often chose private lenders for such deals. With time and keeping into account the rising demands of the customers, lenders started operating their business online. That helped the borrowers by providing convenience, ease and agility. An auto loan, a wedding loan, a homeowner loan – all are examples of instalment loans.
Rise of Instalment Loans
Payday loans were quite popular as people often run out of money in the middle of the month. They use to borrow payday loans to make ends meet. Payday loans allowed borrowers to make the repayment on their next paycheck in a lump sum. While instalment loans allowed borrowers to spread the cost of repayment over several months. The flexibility in terms of repayment made this financial tool popular and gradually it took over payday loans.
Benefits of Instalment Loans
Most of us do not have the privilege to save money and build an emergency fund that we can use during a financial crisis. These loans come into the picture and listed below are some of the benefits of this loan:
Flexible
These loans are quite flexible. If you borrow a short-term instalment loan, lenders typically allow you to borrow a loan for up to 12 months. However, the time period for repayment may vary from lender to lender. And if you are considering borrowing a long-term loan, you can borrow it for a maximum period of 7 years.
Builds Credit
If you repay the loan on time and in full, it will boost your credit score. People often take out Short Term Loans for Bad Credit to improve their damaged credit score. Every lender reports your repayment behaviour to the Credit Reference Agencies such as Equifax, Experian, and TransUnion (formerly known as CallCredit). They update your credit profile according to the information they receive from the lender.
Finance Management
With an instalment loan, you get a financial breathing space that allows you to prepare for a budget. A budget is an important weapon in your financial toolkit that prepares you for emergencies as well. Because rather than spending and investing money randomly, you get to know where your money is going.
Emergencies
Online Instalment Loans are good for emergencies as there are lenders who transfer the funds to your bank account within 24 hours of your application submission. So, if you are facing an emergency and you need money immediately for the purpose, an instalment loan can help you get access to money.
Lower Interest Rate
As this is a type of personal loan, the rate of interest charged on this is quite low as compared to credit cards. If you make credit card repayments in instalments, the interest rate is quite high and you end up way more than what you would have borrowed.
Disadvantages of an Instalment Loans
Every coin has two sides. Instalment loans are amazing, there's no doubt in it – however, there are some cons that you must know before you apply for it.
Damages Credit Score
If you cannot keep up with the repayments, your credit score will be ruined. Ensure that you borrow an amount that you can afford to repay. Failed repayments may lead you to further legal procedures as your credit provider has some legal rights that they can take as debt collection process.
Financial Commitment
You need to be committed to your repayment structure. If you are taking out a loan for a longer period of time, say, 4 years, you need to muster up the guts and patience to serve the repayments or else, it may have adverse impacts on your own entire credit history.
How to Borrow an Instalment Loan Online?
Borrowing has become easier than ever before. You can borrow a loan online with these three easy steps:
Apply
Visit the website of the lender or credit broker and fill out the loan application form on their website. Provide correct and true information to avoid rejection of the application. And enter the submit button.
Wait
Once the lenders get all the information they require from you, they will verify it and conduct a credit check to know your affordability.
Decision
Within minutes of applying, you will get the decision of the lender on your screen. They will also give you their quote that will have the interest rate and other information regarding additional charges if any.
Do not ever borrow a loan because you qualify for it or just because the process of getting a loan is easy. Personal loans are tempting and it can bridge the gap between your demands and necessities. But you need to take care of the repayments. With a poor credit score, you will not get good offers as in loans with low-interest rates. Because lenders consider your profile to be a probable risk as you may default on the repayments and it will become difficult for them to recover the amount from you. So, considering the risk they are taking on, lender adopts risk-based pricing.
Oyster Loan is an FCA registered loan broker operating in the United Kingdom and it deals with lenders who are authorised by the financial regulator. Our panel of lenders believe in responsible lending and that is the reason they conduct soft credit checks to know your affordability in the initial phase.
Sponsor Ads
Report this Page
Created on Jan 16th 2020 04:41. Viewed 169 times.
Comments
No comment, be the first to comment.