Is It Possible To Find Soft Credit Check Loan With Poor Credit?
by Lauren Strom
Content Writer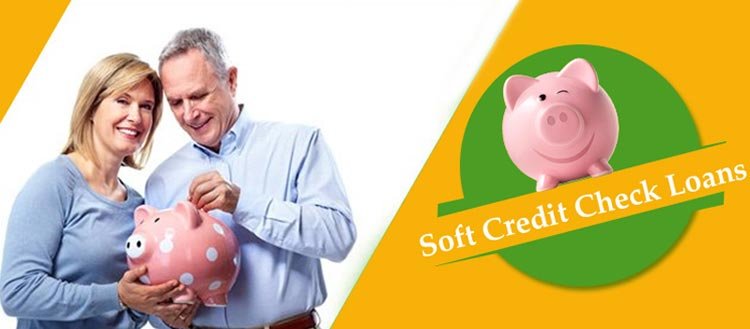 When it comes to borrowing a bad credit loan, it is important to realise the top challenges you would face in your hunt for additional funds. Knowing your challenges can help you make a more informed decision.

Bad credit rating is not always a result of bad financial decision. Manyatimes, your credit score falls down due to poor financial habits. Nevertheless the sooner you learn about your past mistakes, better it would be for your credit health.
Here is quick rundown on the basics of loan borrowing and loan eligibility:
What is a credit report?
A credit report is an official document that contains detailed account of your credit accounts, including loans and credit cards. All of your financial activities are recorded in your report. Thus it is important to maintain a positive credit report.
A single lapse in the loan repayment can bring a red flag in your credit report and hurt your score. If your credit report indicates multiple red flags along with low score your loan application is bound to be rejected by a main street lender.
How credit score is calculated?
There are five factors that primarily affect the calculation of credit score: repayment history; credit utilisation ratio; loan mix—combination of secured and unsecured loans; loan queries; and length of history. A person who pays attention to each of these factors would successfully maintain a good score and thus would always have a robust credit health.
Why loans are rejected?
A bad credit loan is primarily rejected due to bad credit score of the borrower. Whether you delay the payment for a single account or multiple accounts, a delay is a strong reason to create a red flag in your report.
What I can do?
A financially prudent person would always ensure that they do not trouble their report for trivial reasons. Apart from repaying loans on time and maintaining adequate debt to income ratio, it is important to minimise hard credit checks on your report.
Every time you enquire for a loan or a credit card, a lender pulls out your credit report to assess your loan eligibility. This footprint of credit check which is recorded in your report is called as a hard check, while a credit check such as a background check for job or for preapproved loans would create a
soft credit check
. It would not affect your score.
A lot of credit checks indicate high cash appetite and makes you a risky borrower. With poor credit score, when you seek bad credit loan you must thus search for preapproved loans from private lenders online. Otherwise, making a loan query directly to a lender could further hurt your score as they will make hard checks.
You can instead contact a loan broker and search for available deals. Being loan experts, brokers have contacts with experienced lenders. They would help you contact with lenders who are willing to extend soft credit check loans to you.
You can compare and choose the best match without a delay. Always ensure that you contact an FCA regulated broker. These are legally authorised to share credit products and advice with the borrowers.
Sponsor Ads
Report this Page
Created on Apr 10th 2018 00:57. Viewed 1,038 times.
Comments
No comment, be the first to comment.