Indonesia's PLN Will Build $3.5 Billion USC Coal Power Plants 2000-MW in 2020
by Rudy P.
SysAdmin at howtofindthemoney
State-owned electricity company PLN, through its second-tier subsidiary electricity producer Indo Raya Tenaga, is slated to ink an investment deal later this year for the construction of two additional power plants at its Suralaya coal-fired power station in Cilegon, Banten province.
Indo Raya Tenaga operations director Yudianto Permono told reporters during a plant visit on Tuesday that the two power plants, which were to use ultra-supercritical technology (UST), would cost about US$3.5 billion to build.
Each of the two power plants are to have an installed capacity of 1,000 megagwatts.
The funds needed to build the plants would comprise 25 percent internal financing and 75 percent syndicated loan from 15 Indonesian and foreign lenders.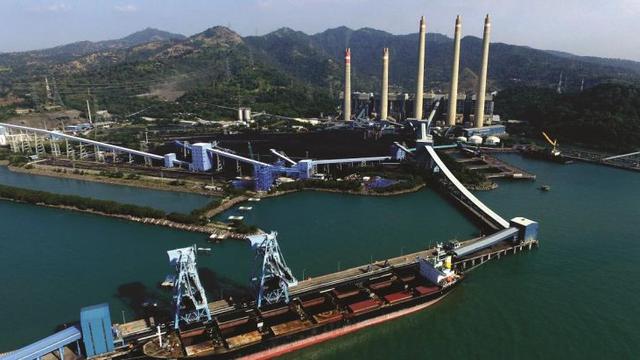 "The deal is being finalized. We will submit it to our credit committee. Hopefully, it will be completed by November or December," said Yudianto, adding that the PLN subsidiary had been negotiating the deal since 2017.
He continued that the foreign lenders came from Malaysia, Thailand and South Korea, as well as other Asia-Pacific countries, and that South Korea's K-sure and Korea Eximbank had provide the largest contribution of almost half the total investment value.
Indo Raya expected the first 1,000 MW power plant to be operational by 2023 and the second power plant to be operational by 2024. The two additional power plants would increase the Suralaya power station's installed capacity to 6,025 MW.
The 34-year-old power station currently has eight power plants and an installed capacity of 4,025 MW to contribute 20 percent of the electricity generated for Java and Bali.
"We will be using ultra-supercritical boilers that are far more efficient than our existing boilers and have more operational flexibility when bearing electrical load," said operations director I Hanafi Nur Rifai of PLN subsidiary Indonesia Power, which owns Indo Raya Tenaga.
Hanafi said Indo Raya was preparing the land for building the new plants, which would be built on a spacious coastal tract adjacent to the Suralaya facility.
The power station draws seawater for its cooling system.
A dozen dump trucks were parked on the vacant property on Tuesday, ready to carry away tons of earth to level the land ahead of construction of the new plants.
The Suralaya compound, whose six chimneys tower over Cilegon, currently consumes around 13 million tons of coal per year, according to Hanafi. The two new plants are expected to use 7 million tons of coal per year.
PLN spokesman Dwi Suryo Abdullah added that the company was building the two Suralaya power plants and two other plants on Java to meet the electricity demand across the island, which was expected to grow over the next few years.
He was referring to the 1,000 MW power plant under construction at the Java 7 coal-fired power station in Serang, Banten, and another 1,000 MW power plant being built at the Java 8 power station in Cilacap regency, Central Java.
"We can see that Java's electricity consumption is growing at a high [rate], reaching 4-5 percent annually. These are some of PLN's efforts to anticipate more customers and the emergence of more businesses, including in Jakarta," he said.
Since 2015, Indonesia has been working to expand its electricity output by an additional 35,000 MW to anticipate an expected growth in electricity consumption. According to the Energy and Mineral Resources Ministry, the program had only generated an additional 3,768 MW by July, or 10.7 percent of its target. The completion of the four new power plants on Java would more than double the output to 22 percent of the target.
Indo Raya's Yudianto added that investing in more efficient power plants was also necessary to comply with the recently issued Environmental and Forestry Ministry Regulation No. 15/2019 on emission standards for thermal power plants.
The regulation caps sulfur emissions at 200 milligrams per cubic meter (mg/Nm3) for coal-fired power plants that become operational as of April 2019, which would apply to the new Suralaya power plants.
"We did some independent simulations the other day. Our new units [power plants] are projected to produce 70 mg/Nm3 [of sulfur]," said Yudianto.
The 10 largest coal producers and exporters in Indonesia:
Report this Page
Created on Sep 25th 2019 19:20. Viewed 355 times.
Comments
No comment, be the first to comment.