How To Maintain A Healthy Scalp For Optimal Hair Growth After Hair Transplant?
by Andrew Martin
Health Consultant
Once you take the huge decision of opting hair transplant and paved your way to choose the right clinic and surgeon for yourself, it is normal to wonder that what more can you do to achieve perfect results. Choosing to undergo hair transplant procedure brings a ray of hope in your life to dream for hairs on your bald area. This procedure will surely brings back your confidence along with a youthful, revitalized look.
People often consider hair transplant surgery as an expensive procedure, but believe it the cost of hair transplant is well worth the lifetime results achieved. In the hope of protecting the investment and ensuring the best results, anyone would want to do everything to maintain a healthy scalp for optimal hair growth after hair transplant.
Medispa hair transplant clinic wants to help you protecting your investment and receive the best possible results. We believe in delivering world class results of hair transplantation with strict follow up of each case after the treatment for best outcome as every patient and their satisfactory results is precious to us.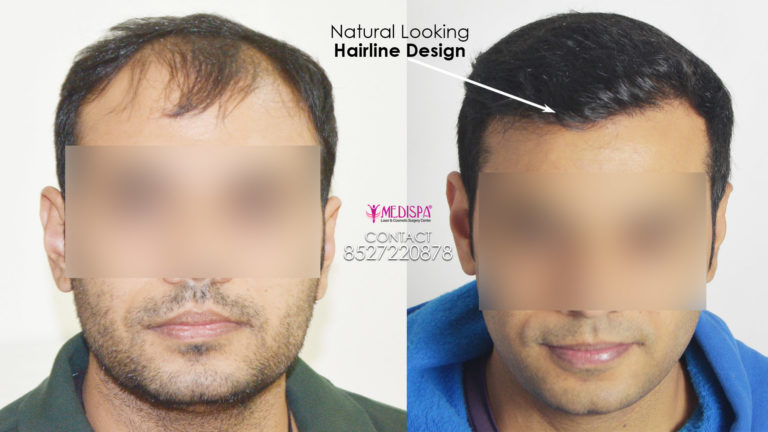 Presently hair transplant clinics in Dubai are sprouting at a faster pace as people from all over the world are gaining interest in visiting Dubai for holidays as well as for hair transplant tourism. In the midst of all clinics, Medispa hair transplant clinic in Dubai is gaining popularity as who doesn't want the combination of world class results with comfort and generosity of India and glamorous sightseeing of Dubai at an affordable cost.
Dr Suneet Soni with his hard work and excellence in surgical skills is a rising name for hair transplant worldwide. With the establishment of first clinic in Jaipur, India in 2005 he is constantly delivering world class results of hair transplant surgery and expanding his fame worldwide with added clinics in Delhi and Dubai. His spellbound sense of art makes him incomparable in terms of delivering 100% natural results.
Let's roll up to the things you can do to maintain optimum hair growth after hair transplant:
1. Strict following of post operative instructions: After the hair transplant surgery patient will be provided with list of instructions which has to be followed strictly in order to achieve the best possible results. Although hair transplant is a safe procedure and poses minimal risk but appropriate care has to be taken for at least 10 days after the procedure to ensure the successful results and avoiding any complications. There are few do's and don'ts which is enlisted post procedure for long term benefits of the results.
2. PRP therapy: Platelet rich plasma (PRP) therapy is intended to facilitate the growth of hair follicles and fasten the healing process. PRP is basically concentrated platelets which is rich in growth factors which provide rich environment to cells for faster growth and healing. PRP therapy has gained popularity nowadays and is practised at a larger scale in intention to faster healing. PRP injection therapy after hair transplant is performed in three appointments of injections at an interval of 4-6 week followed by maintenance phase planned once in every 4-6 months.
3. Maintenance of hygiene: Immediately after the hair transplant patient is advised with multiple instructions to follow in order to maintain ample hygiene at the recipient site to achieve the best possible results. After a day of hair transplant surgery patient is appointed for professional hair wash followed by pursuing self hair wash on 5th day after the surgery. After 5th day patient should wash hair regularly as per the instructions of the surgeon. Including, application of prescribed lotion is crucial to maintain the hygiene of the recipient area. Patients are asked to wear loose caps to avoid dust to incorporate the newly transplanted follicles. Care should be taken to wear and remove the cap to avoid rubbing of recipient area for few days. One should avoid Swimming, intense work out and sweat prone outdoor sports to maintain appropriate hygiene. In addition, touching the recipient area for first few days should be strictly prohibited. In total, maintenance of hygiene is crucial for avoiding infection and achieving optimal hair growth.
4. Diet: A healthy diet is mantra for leading a healthy life. After hair transplant you need appropriate healthy diet which facilitates the hair growth in the environment of healthy nutrients. Vitamin C, Vitamin A, Vitamin D, Iron and Zinc are essential nutrients optimum for hair growth which should be incorporated in your diet.
5. Massaging: Initially for first few days touching of recipient area is prohibited as could cause the risk of infection. After 9-10 days of hair transplant patients are advised to massage their recipient area gently to remove the scabs or flakes present surrounding the newly planted hair follicles which hinders the growth of underlying follicles. Including massaging after the first 10 days of hair transplant would improve blood circulation which in turn facilitates the growth and healing at the respective area.
For more queries you can visit Medispa in Delhi, Jaipur and Dubai for consultation. We would be pleased to accompany you in your dream to achieve a successful hair transplant surgery.
Sponsor Ads
Report this Page
Created on Oct 15th 2019 08:25. Viewed 769 times.
Comments
No comment, be the first to comment.