Best Tourist Activities for a Weekend in Barcelona, Spain
by Auto Europe
International Car Rental Broker
Barcelona is the capital of Catalonia, one of Spain's most beautiful regions. It is extremely famous for its art and architecture, making it a popular place for tourists visiting Europe.
The city of Barcelona houses both modern and historical sites making it a major source of architectural design, but beyond the stunning contributions of its artists and architects, Barcelona is also known for its culture and food.
In Barcelona you'll find a variety of clean, pleasant beaches, shopping malls, and one of the most active and enjoyable nightlife scenes in all of Europe. The city has always managed to live up to the expectations of the tourists, and if you're in town for a weekend, here are a few of my favorite things to do.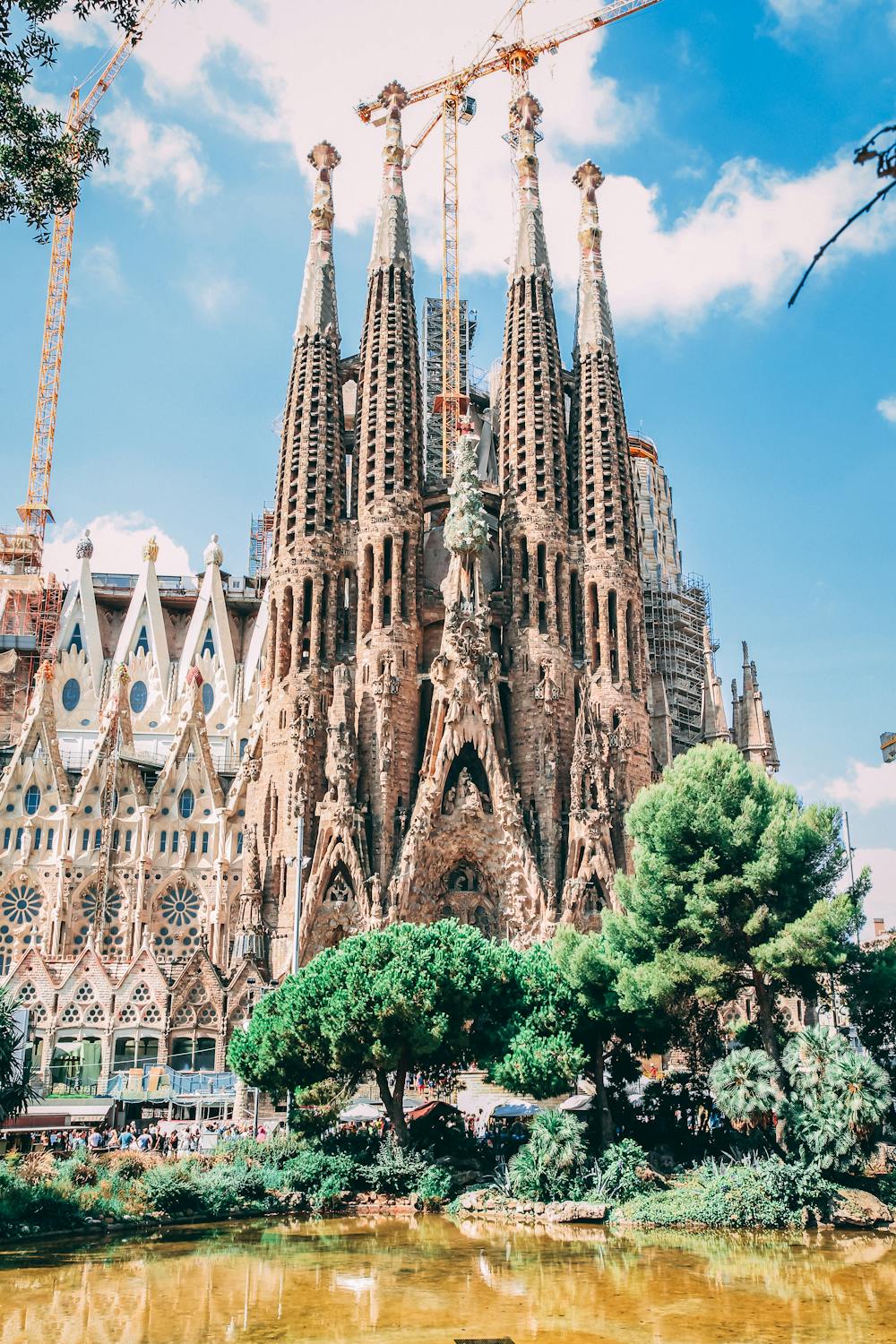 Getting around Barcelona is pretty easy. There's ample public transportation, and you can always arrange a rental car, scooter rental, or bicycle if you'd like a little more flexibility in how you tour the city.
Day 1: Visit Sagrada Familia
The Sagrada Familia is a huge, Roman Catholic Church in Barcelona. Even though it is an unfinished architectural project that was started in the late 1800s, the dreamy architectural design still leaves its visitors in awe. The beautiful structure of the church's building is a major attraction to many people who are often unable to comprehend the complexity of the design. If you pay close attention, you will end up finding various geometric patterns and symbols embedded in the church's structure.
Adding to the unique architectural plan, the Roman Catholic Church is also famous for the amount of time it is taking to complete this project. Even after a century of construction, it is said that only 15 to 20 percent of the original plan has been completed, after which several hindrances occurred to slow construction, leaving it unfinished to this date.
However, it is hoped that Gaudi's plan will be continued and the church will, one day, be completed as it was originally designed. You can't visit Barcelona without seeing this "work-in-progress."
Day 2: Pay a visit to the Barcelona City History Museum
The Barcelona City History Museum is a museum that strives to preserve the city's history and heritage. It has preserved a number of Roman sites, such as the temple of Augustus. Plaça del Rei is a large site, spreading over 4000 square meters packed with Barcelona's ancient history.
The site can be explored on foot, but there's ample parking if you drive there.
Barcelona City History Museum maintains several other heritage sites in the city, namely Plaça del Rei in the Gothic Quarter, Roman funeral way in Vila de Madrid square in the Gothic Quarter, Santa Caterina In Ciutat Vella district and Park Güell-House of the guard, in La Salut neighborhood, Gràcia district. Each is well worth a visit, and if you spend day 2 exploring these historic marvels, it will be a day well spent.
Day 3: Visit Casa Mila
Casa Mila, also known as La Pedrera or The Stone quarry is a modern building in Barcelona, Spain. It's one of the few modern architectural plans to be listed on UNESCO, and a visit to this marvelous structure will show you why.
Everything about the architecture of this building is interesting and bewildering. The unique, innovate use of self-supporting stone coverage is so beautiful yet so hard to understand. It also contains an underground garage, a terrace on the roof and a free-floor plan. It is not surprising to know that it was one of Gaudi's works, as he has not failed to use bold and unique designs in his architectural plans yet again.
Sponsor Ads
Report this Page
Created on Jun 10th 2019 09:48. Viewed 525 times.
Comments
No comment, be the first to comment.