A Catalan Adventure in Barcelona, Spain
by Auto Europe
International Car Rental Broker
Barcelona is Spain's second-most populous city and the capital of the autonomous Catalan region, located in the northeast corner of the nation on the Mediterranean coast. It was founded initially as a Roman city, and today has formed its own, unique cultural identity, in large part due to the works of early 20th Century artists and architects.
In fact, two of these people, Antoni Gaudi and Lluis Domenech I Montaner, achieved such renown that their architectural constructs have been designated a UNESCO site. Barcelona is a rich cosmopolitan hub that has a multitude of cultural offerings, a rich history of things to see, some of the cleanest beaches you'll find, and an endless amount of shopping.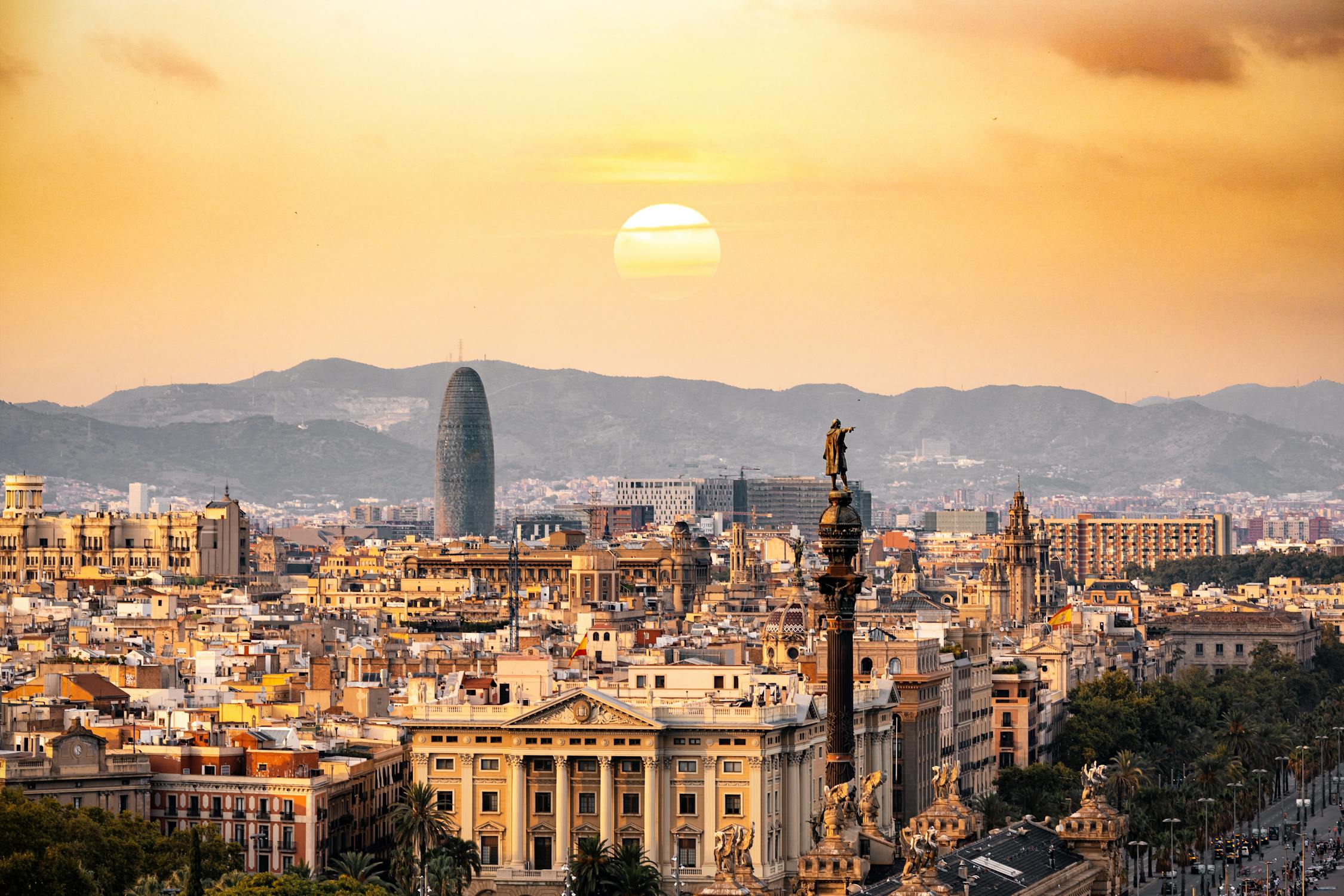 Arriving in Barcelona
Most international travelers arriving in Barcelona will arrive at El Prat Airport, about 7.5 miles southwest of the city center, and an easy drive away if you rent a car at the terminal. Once you land and secure your rental car, the city will be at your fingertips to explore.
As a tourist in Barcelona, the first thing you have to do is take a walk down Las Ramblas. It's a series of promenades that goes from Placa de Catalunya to the Columbus Monument at the waterfront. Las Ramblas in the summer is shaded by trees and dotted on the sides with street performers and living statues, as well as bird-sellers and flower stands.
Antoni Gaudi's Works
You could make an entire trip of Barcelona just tracking down the constructions that escaped the mind of Antoni Gaudi, a truly one-of-a-kind architect who drew inspiration from his architectural forebears, nature, and his religion. His most famous work is La Sagrada Familia, an unfinished church located in the heart of Barcelona. La Sagrada Familia is an amalgamation of the Catalan Modernism, Art Nouveau, and Spanish Late-Gothic architectural styles, and was less than a quarter complete when Gaudi died from being run over by a tram in 1926. Construction was halted during the Spanish Civil War and some of the original plans were damaged during that time as well. It has currently been under construction for about 140 years and is only about three-quarters complete. It is expected to finish construction in 2030.
Other Gaudi masterpieces scattered around Barcelona are the Casa Batllo apartment complex, Casa Mila, and Park Guell. Each building expresses the dreamlike virility of Gaudi's work in an increasingly unique manner.
Barcelona is for Foodies
Barcelona is definitely a food city, with over 20 Michelin stars to its name, but one of the most interesting ways to experience food in Barcelona is by visiting La Boqueria. It is a food market in the city, and one that is as experiential as it is educational. The city has had a large market since medieval times, however, its current iteration is only about 200 years old, and its iconic iron and glass roof was built in 1914. It's a great stop if you want to eat, take in the atmosphere, or people watch in a bustling urban market. There's no shortage of fruits, veggies, meats, cheese, and of course, the most delectable olives.
Any sports fan should check out Camp Nou, the 99,000 seat football stadium that's been the home turf of FC Barcelona for almost 60 years. It's a massive arena of dizzying scale, and the home of one of Europe's most prestigious teams.
Report this Page
Created on Apr 6th 2019 15:32. Viewed 158 times.
Comments
No comment, be the first to comment.