3 Ways to Prep for Hair Extensions
by Rob J.
Quality Links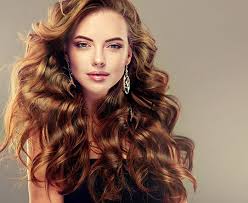 Are you getting human hair extensions for the first time? You should properly prepare yourself to make sure that your session with your stylist goes well. Read on to learn a few things that you can do to get ready.
Match the Hair Color
Make sure that your human hair clips are in a shade that blends in with the color of your tresses. You can't have them too dark or light, nor do you want them to have contrasting undertones. If they're too dissimilar, they'll stick out awkwardly. Unless you're going for a stark contrast between your natural locks and the extensions, you should ensure everything goes together well.
For hair clips that look too far-off from your locks, you should decide whether to stick with your natural color or follow their shade. Then, you can inform your hairdresser in advance, and ask them to prepare the hue you want and dye either your own strands or the extensions themselves.
Wash Your Hair Thoroughly
To help the clips get a good grip on your locks, make sure that they're free from dirt or oils. These substances tend to adhere to the surface of the strands and may affect how well the extensions will grab onto them.
So, right before your appointment, you should thoroughly wash out your tresses. Get a clarifying shampoo as it's specially formulated for this purpose. When you're applying it, rub it into your roots, as these are where the extensions will be attached. Don't put on a conditioner since it covers each cuticle with oil. If you really want to use it though, you may just put it on the ends of your locks.
Use Your Everyday Hairstyle
When you come in for your extension session, wear your everyday hairstyle. Part it the way you normally do and avoid using tools or products you don't use daily. With this, your hairdresser can better assess how to place the clips on your head to make them look more natural.
They'll know which side needs volume or length and adjust the extension placements accordingly. They can then do other styling techniques, such as cutting or curling, with more accuracy. This helps you also gauge how your hair will look on a daily basis.
These are just a few ways you can prepare yourself to use Bohyme human hair extensions. By taking these steps, you can make the most out of these products.
Report this Page
Created on Mar 26th 2020 13:23. Viewed 22 times.
Comments
No comment, be the first to comment.