What is speed test internet connection?
by by MySpeed
Welcome to your MySpeed by ToHsoft
A speed test internet connection or also known as speed check online is a quick test which is used to measure how fast the internet speed between your device and a test server. The test results will give us an estimate of your Internet speed at the current point of time, in which ping time (sometimes also referred to as latency), upload speed, and download speed are 3 major parameters.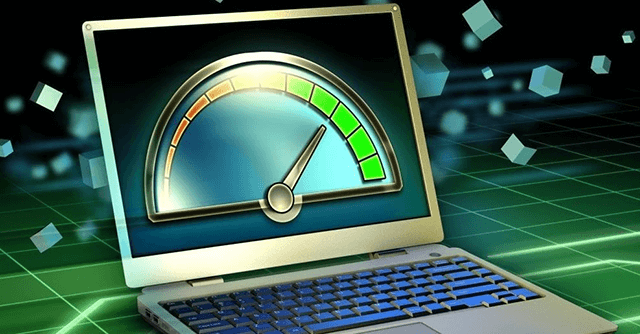 What do the test results mean?
As mentioned above, the speed test internet connection measures 3 things that are ping time (or latency), upload, and download speed as well. Here are some quick explanations about them:
Ping or ping time: It's a measure of latency of the network, or how much time it takes for the data to be transmitted from a device (such as computers or mobile phone) on one network to another device using another network. Ping is measured in milliseconds (ms).
Download speed: Download speed is a measure of how rapidly data or information can be transferred to the device from a server over the network. It is measured in megabits per second (Mbps).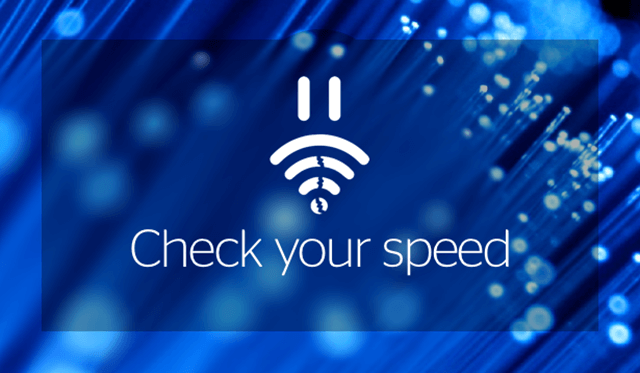 Upload speed: Upload speed is also measured megabits per second (Mbps) that is used to measure how quickly your device can pull content or data to the network. In general, download speed is often higher than upload speed in speed results.
When it comes to results of a speed test, the higher the upload speed and download speed, the better. High download speeds mean high internet speed which ensures a more enjoyable internet experience for us when doing things online.
There are a lot of great online activities we love enjoying such as playing online games, streaming videos, music, TV shows, and a lot of others which require a lot of data and information to move quickly from the internet to our devices. So, the more Mbps you see in your speed test internet connection results, the stronger and faster your network connection is.
About the ping rate or ping time or latency, the lower, the better. The low ping rate means that it takes less time for data to be sent from one to another device. That's the reason why game online players always want to get a low ping rate. It's so important because low ping or low latency helps ensure a fast and smooth gaming experience. Without a good ping rate, gamers are so hard to keep up with other players on fast broadband connections.
How to run a speed test internet connection?
It's so easy, simple, and very convenient to run a speed test these days. There are a lot of speed testing tools available out there for you to choose, including an online speed test site that you can use to perform the test without any application or software installation. Remember that you should choose reliable and popular speed test tools to test your speed in order to ensure the accuracy of the test results.
Well, if you want to speed test internet connection, first of all, let's pick one or even a few speed testing tools first by making a quick Google search. There will be a lot of recommended tools such as speedtest.net, speedof.me, testmy.net, fast.com, and a lot other more, so just choose the ones that you find reliable and popular.
After that, it's time for you to access their website, follow their instructions to perform the test, the results will be displayed on your screen in a few seconds, then you will know how fast your internet is. That's absolutely easy and simple to do, right? Even if you are not familiar with things like this, you can successfully perform the test right at first try for sure.
If you are curious about the current speed of your internet connection, why don't run a speed test right now? It's more than simple and convenient! Moreover, checking internet speed using speed testing tools on the internet is free and you can perform the test whenever you want.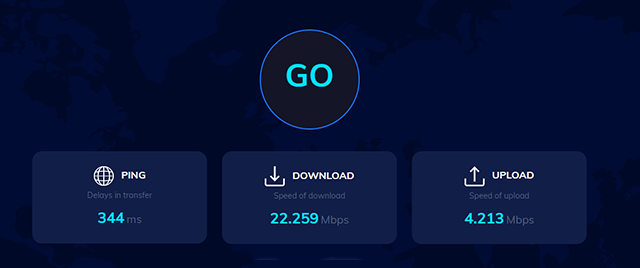 Speed test internet connection is more common and necessary these days. It's so good to know how fast your connection is and whether or not it is sufficient for your online activities. Have you ever run a speed test to measure your internet speed? Do you know what this test is and what its results really mean? Check out this article to get the answer to these questions!
Conclusion
Above are basic things to know about speed test internet connection that we want to introduce to you in this article. Hope that you find all the information mentioned above interesting and helpful someway.
See more:
Sponsor Ads
Report this Page
Created on Sep 21st 2020 04:54. Viewed 390 times.
Comments
No comment, be the first to comment.