What does your logo's color say about your company?
by Logo Recyclers
Every Business Starts With An Identity
The first thing that everyone notices of a company is their logo. A company's logo is the first impression that tells everything about you and your business. And, the main thing that attracts them to the logo of a brand is the color palette. Your logo color conveys your brand message and also, about you and your personality.
When it comes to choosing a color for your logo, get a logo design inspiration from a professional logo designer, and choose the right color for it. There are several colors with different meanings so, before choosing the right color scheme for your logo design, know the psychology and meaning behind the colors. Here, are a few colors that many popular brands have tried for their logo and have set a great example for others.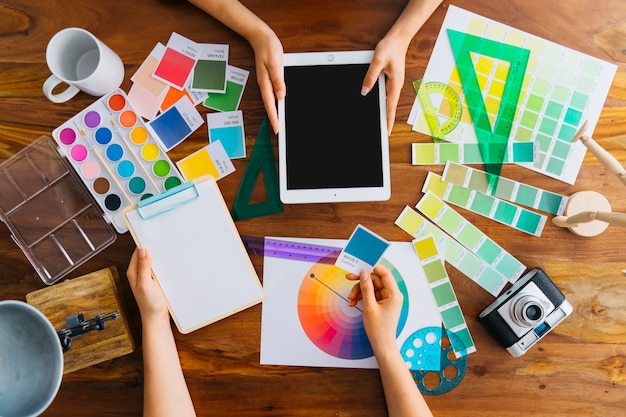 Go for the classic combo: Black and white is elegant and pure
The black color is professional and credible whereas, white is clean and pure. And, using them all together can make your logo beautiful and timeless. In the marketplace, you have so many examples of brands having a black and white logo like Nike, Puma, etc. who have to build a strong reputation with these colors. A black color logo is one, which is not only meant for enticing people, it basically shows, how well-established and reputed you are.
Get your blood pumping: Red raises the energy level
Brands use red color for their logo design to grab the attention of the audience to their business. A red color logo depicts how powerful and energetic you are. And, many times, it has been observed that companies in the food industry usually use red color for their logo because it has been proven to boost appetite. So, this is the reason why brands like KFC, Coca-Cola, and others have used red color to attract their customers.
Find Your Strength: Blue is the hue of dependability, trust, and honesty
Blue is the color that is liked by everyone. If you use this color for your company's logo, you can create a feeling of security and trust for your potential customers. Many times, it has been seen that people working in blue rooms are more productive. Brands like AMEX, Twitter, Dell, etc. have used this color to convey the message that how professional and logical they are for their customers.
Embrace the environment: Green is for growth
Green is the color of nature that represents serenity and continuous growth. It conveys the message that your company is environmentally friendly or your business is revolving around agriculture, recycling, gardening, and solar power. It is a symbol of life and a new beginning and gives a calming effect while representing growth. Many top brands like Tropicana and others have used shades of green in their logos.
Try attractive hues of colors for your brand logo to build a strong reputation in the market. You may also use a combination of two or three colors for your logo to make it enchanting and unique. And, if you find any difficulty while designing your logo, you may hire an online service provider that can provide you with professional logo design services so that more people can easily get drawn towards your business.
Sponsor Ads
Report this Page
Created on Aug 10th 2019 00:34. Viewed 172 times.
Comments
No comment, be the first to comment.