Warmer Weather Means Outdoor Personal Training Time
by Neighborhood Trainers
Finding a trainer is a personal choice
Warmer Weather Means Outdoor Personal Training Time
Are you excited for the spring and summer weather? This winter has been a long one, but now it is time to soak up the sun rays and get your workout on outdoors. No longer will you have to go to the gym for your workout – you can get a personal trainer and take your workout outside, getting all the benefits of exercising outdoors.
Being outdoors is such a free feeling. You are no longer cooped up in the gym or in workout classes with several others, breathing the same recycled air and getting a less intense workout than you would outside. With the warmer weather, the outside is open for business once again and you can find a Tribeca personal trainer to intensify your workout and help you get the summer body you deserve. You can find trainers in New York City by searching a trainer directory for qualified trainers in your area.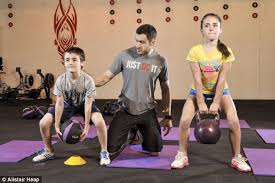 When you're stuck in the gym, your mind is not able to wander and be as free as it should. Therefore, a lot of people get bored and give up on their goals. You don't have to be one of those people – you can get off the gym floor and hit the hills, letting your mind get a view of the beautiful world around you. Your brain actually enjoys seeing the environment more, so you will perform better and feel less drained after your workout.
If you really want to get the most out of your outside workouts with a personal trainer, here are some tips so you can work towards your dream body with confidence.
Try to start early. When it's morning time, the temperature is usually cooler and there is less going on in the world – this means less excuses not to workout. In the evening, it's easier to avoid working out.
Avoid high temperatures. If you notice that the temperature is a bit too high, opt for a less intense workout in the shade and keep an eye out for signs of dehydration and overheating. Stop if you notice headaches, nausea, cramping, heart palpitations, dizziness, or fainting.
Use quality workout gear. The technology is always getting more advanced when it comes to athletic clothing, so take your time and get the best clothing. You can have clothing that wicks away sweat, helping you stay cooler and allowing the body to breathe during intense exercise.
You can have a great workout outside with this nice, warm weather. Enjoy your time outdoor get your sweat on with a qualified personal trainer in your area.
Sponsor Ads
Report this Page
Created on Mar 27th 2019 04:50. Viewed 345 times.
Comments
No comment, be the first to comment.