The Significance of Using a Heat Pump for Pool
by Arctic Heatpumps
Arctic Heat Pumps
Looking to buy a heat pump for your swimming pool? Well, take a few minutes to put all that on hold and check out the best possible reasons why using a pool heat pump is an ideal option:

Energy Efficiency
Pool heat pumps are one of the heating options available. They are far more affordable. This is because of the way that they generate heat. Since most of the heat is sourced from nature, the pull on electricity is substantially lower than that of an electric resistance heater.
This is why pool heat pumps deliver an impressive coefficient of performance. Basically, pool heat pumps are energy efficient and affordable to operate as compared to other heating options.

Affordability
With a great energy efficiency rating, it's only logical that affordability follows the suit. While pool heat pumps cost a bit more up front, they make up for it with substantially lower operational costs.
If you are looking to enjoy a warm, refreshing swim without breaking the bank, pool heat pumps are your go-to heating option. But the benefits of a pool heat pup transcend affordability and energy efficient – going as far as environmental effect.
Eco-Friendly
In most circumstances, heat production calls for combustion of some kind. This is the common situation with gas heaters as they produce heat by burning gas continuously. It's the process that comes along with some environmental consequences. The most prominent one is the high rate CO2 emissions that wreak havoc on the Ozone layer.
But what about heat pumps for the pool? They don't need to burn anything. With a minimal draw on electricity, pool heat pumps harvest natural heat from the air. They produce zero CO2 emissions, making them highly eco-friendly. While you enjoy the soothing warm water in the swimming pool, you're helping to preserve the environment and keeping the Mother Nature happy. Now that's a win-win situation.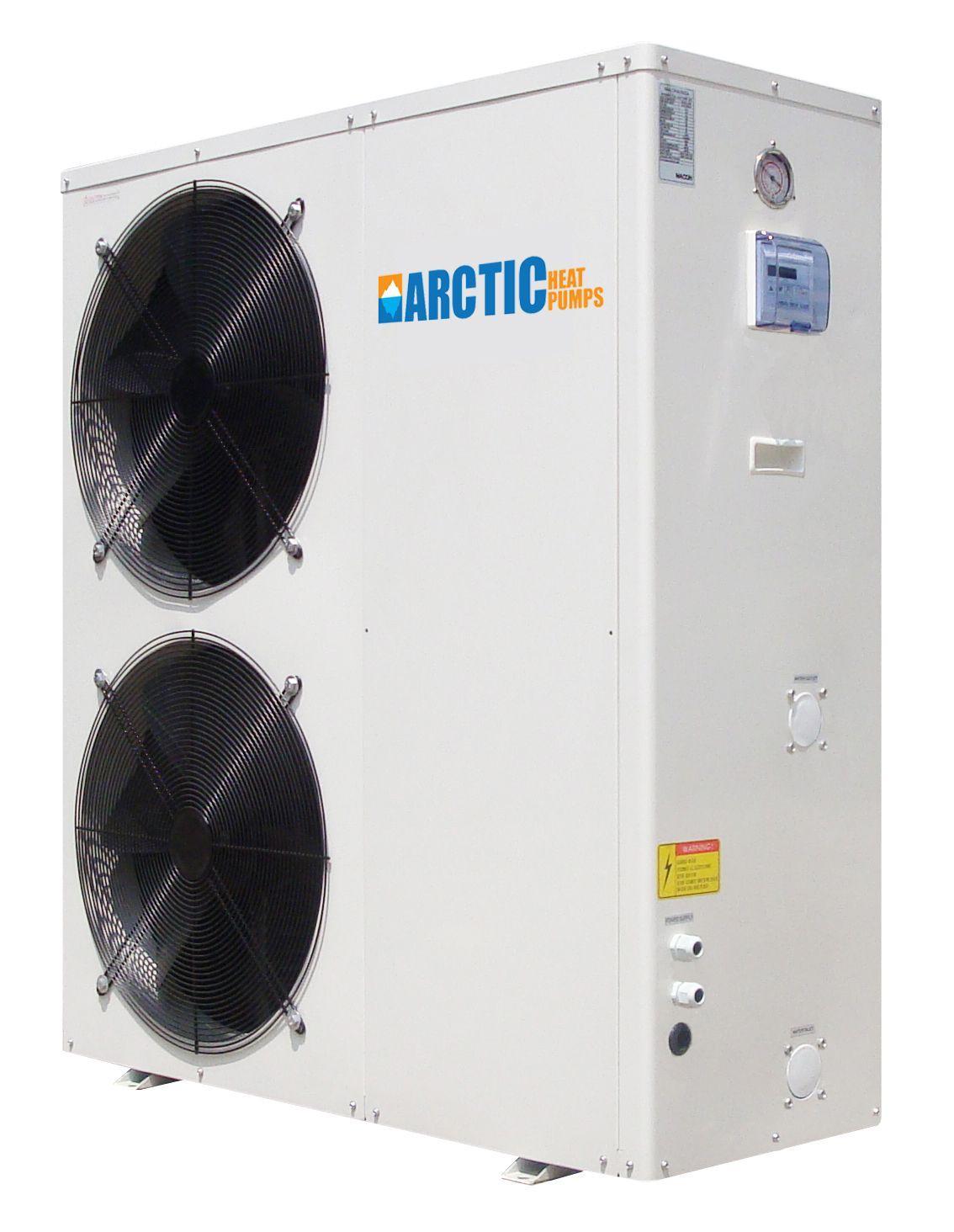 Durability
What's cooler than energy efficiency, affordability, and eco-friendly operation? Of course, it's the durability. If you're going to invest in a pool heating system, you need one that'll last for long. That's exactly what you get with pool heat pumps? In fact, they are considered as the longest lasting pool heating systems available on the market.

Although gas heaters are cheap, they aren't known for their life spans. On an average, most gas heaters last around 5-10 years before requiring major replacement or repairs further. The same goes for electric resistance heating options.
But heat pumps for the pool, they're in it for the long haul. Top quality energy efficient pool heat pump will last anywhere from 10-20 years. With proper pool heat pump maintenance and servicing, the lifespan of heat pumps will extend easily.
One of the perfect ways to preserve your heat pump is to use it in the right way. When you operate your pool heat pump consistently, you can prevent corrosion and debris from building up.
Final consideration –
But the benefits of a heat pump for pool don't end here. Now you might have got the idea of why buying a heat pump for pool makes perfect sense. So what are you waiting for? Buy the right one and enjoy swimming year round.
This article is written by Arctic Heat Pumps, which specializes in providing Arctic series heat pump for pool ensuring optimal efficiency and maximum performance in the long run.
Sponsor Ads
Report this Page
Created on Dec 12th 2018 03:25. Viewed 225 times.
Comments
No comment, be the first to comment.