The Common Passport Photo Mistakes (and How to Avoid Them)
by Craig W. Long
Same Day Passport Services Available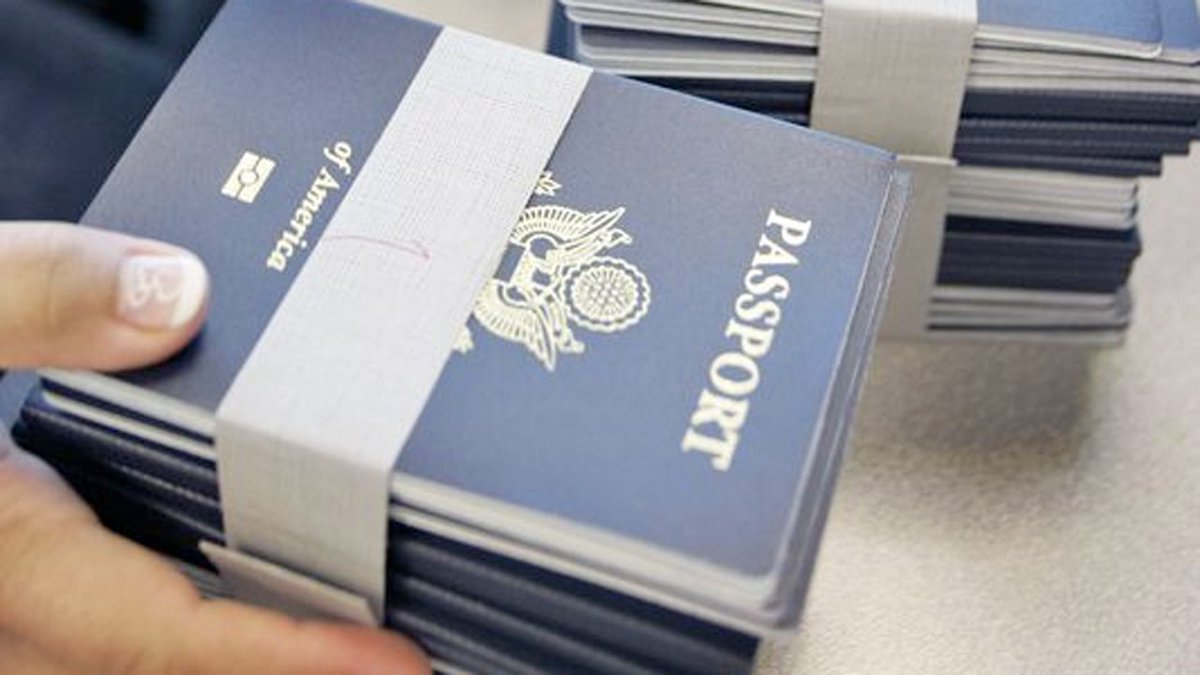 When you're planning for an upcoming trip, the last thing you want to worry about is whether or not your passport photo will be accepted. So before you book your flights and pack your bags, make sure you avoid these common passport photo mistakes.
Mistake #1: Wearing Glasses in Your Passport Photo
If you need to wear glasses for your everyday activities, that's fine. But if you can go without them for just a few minutes, take them off for your passport photo. Why? Because glasses can create reflections that obscure your eyes in the photo, which can lead to delays in processing your passport application. If you can't take your photo without glasses, be sure to remove any sunglasses, tinted lenses, or glare-reducing eyeglass covers.
Mistake #2: Wearing a Hat or Headcovering in Your Passport Photo
Unless you wear a hat or head covering for religious reasons, take it off for your passport photo. Since the purpose of the passport photo is to identify the passport holder, anything that covers or shadows your face like a hat or headscarf should be removed. If you must wear a head covering for religious reasons, be sure that your face is completely visible from the bottom of your chin to the top of your forehead, and that there are no shadows on your face or neck.
Mistake #3: Wearing Expressive Clothing in Your Passport Photo
When choosing what to wear for your passport photo, stick to simple, solid-colored clothing with a collar. Why? Because patterns and busy prints can interfere with the perfection of the image, and expressive clothing like shirts with slogans can make it difficult to determine your identity from the photo. Solid colors also help ensure that there's enough contrast between you and the background so that you don't get lost in the image. And finally, a collared shirt helps frame your face so that it's perfectly centered in the photo.
Mistake #4: Having a Bad Background
When taking your passport photo, be sure to pay attention to your background. The background of your photo should be white or off-white so that there's enough contrast between you and the background. Avoid taking your photo in front of busy patterns or bright colors, as they can interfere with the scanning of your passport photo. Similarly, avoid taking photos with objects in the background, as they can obscure parts of your face.
Conclusion:
Avoiding these three common passport photo mistakes will help ensure that your application is processed quickly and without delays. So before you book that trip abroad, make sure you have a passport photo that meets all of the requirements. Happy travels!
We at Texas Passport Center offer all passport services and several passport processing options depending on your situation. Whether it's your new passport, or you need to renew your passport in Texas, our professionals are well-versed in the details of the passport application process. Expedited Passport Houston
Name: Texas Passport Center
Address: 410 Pierce St.Suite 310, Houston, Texas
Phone:
713-730-4530
Sponsor Ads
Report this Page
Created on Dec 15th 2022 05:43. Viewed 133 times.
Comments
No comment, be the first to comment.