Say Goodbye To Baldness With Hair Transplant Surgery
by Andrew Martin
Health Consultant
A large number of people have shaken confidence and shattered dreams because of hair loss. Hairs are one of the most crucial assets to define one's beauty and looks. In the present word, looks carries a lot of importance in personal, social and professional world. People often turn into isolation and depression when suffer from baldness as they lose their self confidence and self worth.
Hair loss problem have taken so much form some people like their hampered personal lives, their sound professional career and their youthful look. So fixing hair loss problem could be the only solution which people look for desperately.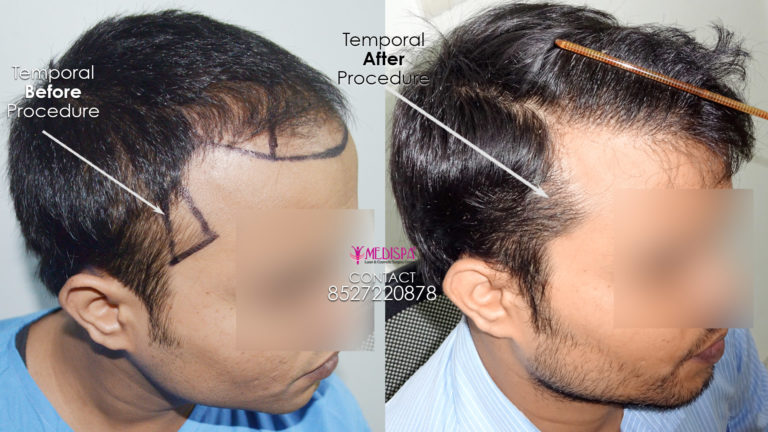 How can you fix hair loss problem?

There are temporary remedies available in the market claiming to treat hair loss like lotions and shampoos but their benefits seem questionable. Other temporary aids include hair wigs, extensions and patches which could hide the baldness. These measures could be exhaustive and could cause embarrassment at times. Medications like minoxidil and finasteride are available commercially. Minoxidil is an over the counter lotion available in the market which is intended to slower the progression of hair loss and thicken the hair texture. Finasteride is a prescribed orally administered medication which is intended to slower the progression of hair loss and fasten the rate of hair growth. But again this also is a temporary measure as once stopped it could relapse the improved outcomes.
Hair transplant is the only permanent solution which provides maximum coverage of hairs involving transfer of hair follicles from the donor area with high hair density to the recipient bald area. This is the best solution to fix your hair loss problem as it can give you permanent outcomes.
What is hair transplant surgery?
Hair transplant is a minimally invasive cosmetic surgical procedure which involves harvesting the hair follicles from the donor area preferably from the back and side of the head and transplanting them to the recipient bald area. It is highly précised and technique sensitive procedure which needs expert hands to perform it successfully with satisfactory results.
The benefits of the procedure include:
1. Natural and aesthetic results
2. Long term benefit of future sittings in case of progressive hair loss
3. Permanent results
Is it a high maintenance procedure?
No, the procedure does not require any special maintenance as the transplanted hairs are completely natural and grows in the way similar to the existing natural hairs without much care. Thus these hairs can be treated like natural hairs. These hairs can be washed, combed, cut and styled exactly the same manner as natural hairs.
Does it pain during hair transplant surgery?
Hair transplant is performed under local anesthesia and it becomes painless during the procedure thus one can comfortably watch TV or listen to music while undergoing the procedure. The hair transplant procedure does not cause any morbidity to the patients post procedure.
How safe is hair transplant procedure?
Hair transplant is a minimally invasive surgery but like every other procedures is performed around vital areas. Though, it is a safe procedure when performed by expert surgeon. If the procedure is performed on neglecting the surgical protocols it can lead to mild to fatal complications. Proper safety measures has to be taken prior to and during the procedure by getting complete tests done and availability of emergency kit.
When can we resume our work following the procedure?
There is no morbidity associated with the procedure and one can resume their work immediately after the procedure. But still it is advisable to rest for the remaining day and resume their work after the procedure. So there is no need to take any leave from work after the procedure. The aftercare post procedure is also not hectic and can be followed with the routine work.
Am I the ideal candidate for the hair transplant?
While planning for hair transplant you need to first confirm the feasibility of procedure in your case which can be done during the primary consultation. The candidature is confirmed after complete medical history record and assessment of scalp. These interventions are performed to rule out the cause of hair loss and to examine the hair density followed by which your candidature is confirmed. Age is not a constraint for hair transplant procedures but still is usually avoided below 21 years and above 70 years.
When the results of the hair transplant can be appreciated?
After few days of the hair transplant you will lose all the transplanted hairs which are a normal phenomenon and comes under phases of growth. These newly planted hair follicles then undergo growth phases and are visible as tiny extensions on the scalp after 6 months. You can appreciate the complete results after 1 year of the hair transplant.
Do we need to take any medications following the procedure?
No, we need not take any medications following the hair transplant. The transplanted hairs are natural extracted from your own body so grows following the same pattern as the normal hairs. For the few days after the procedure you might or might not require pain killers to alleviate the pain.
So yes the hair transplant procedure is the best of all hair loss treatments and you can surely say good bye to your baldness with hair transplant surgery. Medispa clinics for
hair transplant in Delhi
and Jaipur provide you the best hair transplant results. Dr Suneet Soni has expertise in delivering the world class results of hair transplant.
Hair transplant cost in Delhi
has become affordable and we provide you the hair transplant maintaining international standards at a budget friendly cost.
Sponsor Ads
Report this Page
Created on Jan 20th 2020 03:04. Viewed 616 times.
Comments
No comment, be the first to comment.