What Is The Ideal Age For Hair Transplant?
by Andrew Martin
Health Consultant
Hair loss affects both men and women and there is no specific age group for its occurrence. Earlier hair loss was considered as signs of ageing but now with changing lifestyle, increasing stress and increasing pollution one can observe hair loss in 20s also. Further as the age passes these hairs loss patches become bigger and more noticeable.
Isn't your 20s be too early to go bald?.....
But unfortunately genes and hormonal influence is the biggest enemy for your hair loss which you cannot control.
Along with the main culprits additive factors like stress, pollution, chemical straightening, hot tools usage, poor nutrition and medications (anti depressants, anti anxiety and anti psychotics) are contributing factors for its progression. As the younger population is getting affected more with hair loss it is apparent to search for the ideal age at which hair transplant can be done. At younger age due to embarrassment of hair loss people often look for permanent solution for hair loss. That's when hair transplant comes into consideration as this is the only permanent solution for hair loss.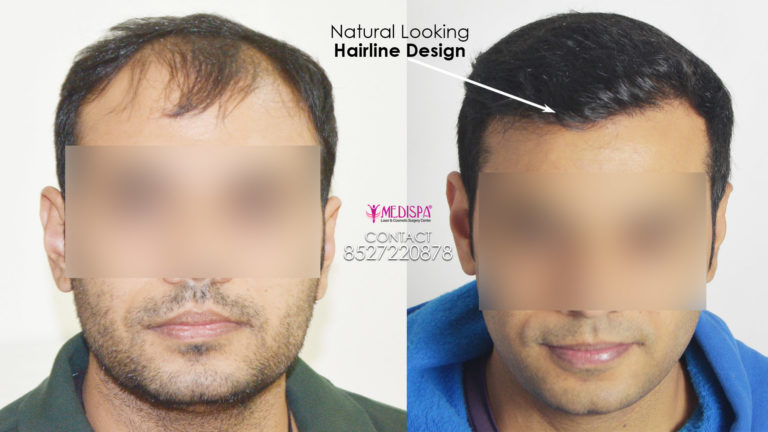 There is no ideal age recommended for hair transplant but it is usually avoided below the age of 21 years as the hair loss if occurring might not be stable at that age. There are multiple factors which are taken into consideration for not performing hair transplant below 21 years. But if the hair loss is stable at that age and not progressing further after observing it for years it can even be performed at 21 years.
The multiple factors for not performing the hair transplant procedure below 21 years are as follows:
Increased chances of progressive hair loss in young individuals: There is no minimum age for hair loss to occur and can even be possible in early 20s. But if hair loss initiates at younger age there are high chances of its progressing further as the age passes. Hence, during the period of progression it is not recommended to perform the hair transplant surgery as it would lead to unpredictable results.




Rate of hair loss and extent of baldness is unpredictable: Hair loss at younger age could progress at a faster rate and extend of baldness increases. Hence, hair transplant if performed could not be appreciated and baldness would appear again. It is suitable to perform the procedure after the hair loss pattern attains stability.




At a younger age medical diagnosis of systemic diseases are missed: There are multiple systemic diseases which are associated with hair loss. Treatment of underlying cause seems crucial for success of hair transplant. Hence, it is better to wait for confirming the cause of hair loss and then progressing towards the treatment.




Frequent hormonal changes leads to unpredictable hair loss and misdiagnosis: Younger age has drastic hormonal variations which could influence the hair loss and increase the progression of hair loss which becomes unpredictable. Including, the etiology of hair loss could be misdiagnosis.




Unstable Alopecia areata: It is an autoimmune condition which is characterized by patchy hair loss in any part of body predominately affecting scalp and face. In this disease, hair transplant is performed cautiously as there are higher chances of relapse and failure which lead to shedding of young transplanted follicles. Hair transplant is recommended only in cases of stable situation for at least 3 years and no underlying inflammation in scalp biopsy of the affected area.



As with the increased prevalence in young crowd
hair loss treatment in Delhi
has become an upcoming trend. Multiple clinics are opening regularly like bakery shops in every corner. In the present digital world and inclination of young's towards e world they often get lured easily and conveniently by false promises and cheaper cost. These clinics unethically advice hair transplant in young patients without assessing and examining the requirement as they don't want to lose patients. Ideally young patients should be critically analyzed to assess the feasibility and confirming the candidature for hair transplant. It is an advice to not hurry and be patient and look for resourceful options to opt for a competent clinic for your hair transplant.
Medispa hair transplant clinic is one of the best options you can look for your hair transplant. For hair transplant in young individual one has to be judicious for long term benefits of patients. It is one of the most renowned
hair loss treatment clinics in Delhi
which has successfully delivered 100% results. Dr Suneet Soni, in house surgeon of Medispa hair transplant clinic is famous for his farsighted approach and suggests the candidature in the best interest of patients. He has experience of more than 13 years and has successfully dealt with ample young patients in his career.
Young's have long way to go in their life and we understand the importance of your hair and wish to deliver the best as they are the future of India and we want our future to be bright and beautiful.
Sponsor Ads
Report this Page
Created on Sep 28th 2019 02:55. Viewed 1,094 times.
Comments
No comment, be the first to comment.