Money Is Not the Only Challenge Startups Have To Overcome
by Simon Morris
I am a freelance writer.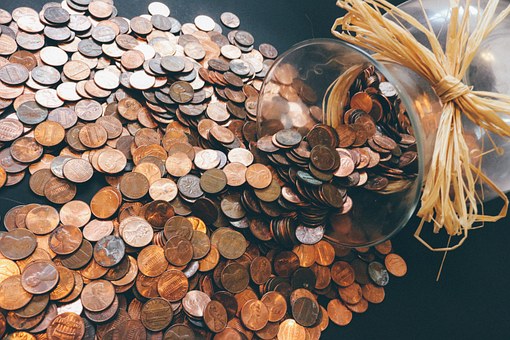 Most startups agree that money is the most significant challenge that they face and find most difficult to overcome. However, looking deeply into the matter there are several other things that will come up down the road as a challenge to them. Here are a few common challenges that many startups face.
Remembering what Henry Ford said once, obstacles are dreadful things but it only happen when you take your eyes off the goals, be it your business or a 100-meter race in the Olympics.
There are several reasons why startups often lose their track and are found to struggle running their business. When these reasons or challenges take an unmanageable form, few startup businesses even die a premature death.
On the other hand, most of the startups fail to achieve the degree of success as desired by them and early. This is because most of them do not anticipate these challenges and therefore are unaware of the ways to respond and overcome these challenges by formulating an effective strategy.
The money issue
Out of the several common challenges that startups face money seems to be the most significant one. It goes without saying that a lot of money is required to runs a business. You will need money for:
· An office or a factory set up
· Tools and machinery, printers
· Uninterrupted supply of raw materials
· Hiring employees
· Marketing and sales and lots more.
Add to that, most of the businesses are not so lucky to have steady cash flow in straight away from their sales. They may also not have enough investors when their personal fund seems to be inadequate to run the business.
In such situations, all businesses are bound to face troubles, and in most of cases cash flow issues can hit a business really hard. It will result in several consequences such as:
· Delaying in the roll-out of the produced goods
· Facing difficulty in hiring or retaining the key staff
· Fitting out any new office sand much more.
The need for money does not end here. You will also need enough capital to fund research and development to produce better products, fund software and others all of which will eventually account for the cash flows and the success of the business.
The last thing a startup expects, which unfortunately is the first thing most of them have to do, is cut back their cost of operation, overhead expenses shed staff, reduce production just when they thought it to be the right time to focus its energies for business expansion.
In such situations, there are few unwise startups that borrow money from private individuals, banks and even look for debt reliefs from reliable sources and further fall into the debt trap. In nine cases out of ten, these businesses can never come out of the debt hole and have to roll down their shutters early and permanently.
Therefore, as a business owner and a leader, your primary job is to manage both money and time proficiently so that you do not run out of any of it if you want to succeed in your business and take it to the next level.
Lack of a proper plan
Lack of proper planning is another significant issue faced by the startups. This may be due to the excitement involved in it or even due to lack of foresightedness. However, with a proper plan in place businesses will face a lot of problems such as:
· In sales and marketing aspects they will lag behind their competitors. They will surely neglect it and therefore will not get the desired returns for their business because they will not put enough resources into their marketing efforts and sales.
· These businesses often rely entirely on the word of mouth marketing strategy which is effective and essential but should not be the only one given today's competitive business world. If they are a SaaS, then these businesses have full faith in their natural and over the time organic growth in sales without putting any effort in sales and marketing.
· These businesses also put their faith in the false economy and believe that their customers will automatically discover them and therefore do not make any resolute effort to grow their business with a proper and well-structured business plan to promote their brand and sales.
When you have a proper plan covering all the bases, you will have all your money well spent. These key areas include:
· Sales and marketing
· Business and product development
· Proper staffing and retention of existing employees
· Eliminating chances of skills shortage and
· Making arrangements for funds to keep the business running at all times, high or low.
When you make a business plan you must surely focus on its flexibility so that you can cope up with unexpected and undesired events such a strike, shortage of raw materials, riots and natural interferences.
It is extremely vital for all businesses to have a proper and tested contingency plan in place. Remember, a proper business plan is not all optimism as it will not allow you to meet the surprises that you can bet with your life is sure to come up some time or the other. If you do not have a contingency plan, you are surely heading for unknown troubles that will soon shut down your startup.
Therefore, make sure that you focus on all the details, no matter how minor it is, and get this right.
Start with the right people
Lastly, to ensure business success you must always find and work with the right people whether it is an investor or your employees. This means such people should have the following attributes:
· Specific skillset
· Committed to time and ethical practice
· Zeal to overcome severe bottlenecks
· Prompt to act
· Play the right role proficiently and
· Have the same mindset and high compatibility.
This is just the beginning. To make your startup a success there is no substitute to hard work and not shortcuts either. This is something business owners often forget and end up in failure.
Sponsor Ads
Report this Page
Created on Jul 26th 2019 01:12. Viewed 212 times.
Comments
No comment, be the first to comment.