How to have a more environmentally friendly garden
by Claire J.
Content Manager
Most garden enthusiasts will be surprised to know that sometimes having a garden for your own food or plants isn't as environmentally friendly as they think. Factoring in purchased compost, pesticides and chemical garden boosters shows that there are a number of things that can make a garden more of a hazard than a wildlife and health-focused sanctuary.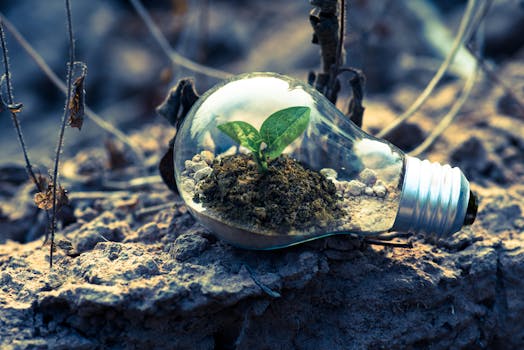 Consider Wildlife
The first thing on your checklist when developing a more friendly garden is making sure that all of the native insects aren't killed if you're using pesticides. In fact, a lot of bugs and insects are actually beneficial to plant growth and even ward off dangerous insects that are harmful to humans and can also kill your plants or fruits and vegetables.
A good example of some insects you may want to keep and foster in the garden are ladybirds and lacewings. These guys feed on aphids like the blackfly, which eat the sap from plants and often end up killing flowers and vegetables. The best way to bring in ladybugs and lacewings is to plant sunflowers, marigolds or candytufts.
Aside from blackflies, your other red flag pests are snails, grubs, caterpillars and slugs. Although it might be tempting to spray the area with slug and snail killer, why not consider the more natural and environmentally friendly way to remove these pests — birds. The easiest way to entice birds to visit your garden is to put feeders in the area with a variety of different bird seeds. This way birds will be tempted to visit your garden and keep the snail and slug population in check.
Composting and Staying Low Maintenance
Keeping your garden relatively self-sufficient will be your main focus to ensuring your garden is as environmentally friendly as possible. Growing your plants, foods and other greenery without the need to purchase countless products and generating waste from those is essential. Having your own composting section of the garden is a great way to create all of the nutrients your plants need without buying any and it also lets you use your household food waste, so it's put to good use too.
Another major part of ensuring your garden is environmentally friendly is keeping maintenance to a low. That extends to making sure your tools, pots, indoor plants and other materials are kept safe and out of the weather. No one, especially the planet, wants you to be buying new shovels, buckets and other consumables because they got rusty from sitting outside. A quality garden shed like ones from Easy Shed are a lot more affordable than most people think, and they're the perfect place for all of your garden equipment.
Companion Planting
A diverse garden isn't only great to look at, but also prevents plants from getting diseases and dying en masse. By researching and grouping together volatility-complimenting plants you could b looking at a far healthier and more beautiful garden that is diverse in colour and wildlife.
An example of a companion planted garden is one that features a diverse range of plants all working together to increase their chances of survival and food or flower production. Marigolds in the garden work to deter flying insects as well as soil bugs and grubs whereas taller plants create shade and shelter for smaller ones.
So, when you're planning on starting your garden you should find out which plants complement your favourites that you want to see in your garden bed. This way you will be able to plant all of your favourite flowers, fruits or vegetables and then have the chance to add in all of their complementing partner plants later.
Listed below are a couple of plant pairs that grow exceedingly well with each other and boost your chances of higher fruit or vegetable yields all year round.
- Chives and Tomatoes
As chives create an onion-like scent they are able to more effectively deter aphids and protect tomatoes from being eaten or damaged by the flies. This will also apply to most other plants in the garden, though some plants and flowers don't grow well with chives so be sure to do your research when pairing plants together.
- Garlic and Roses
An unlikely pair of plants which complement each other are beautiful roses and garlic. Garlic will be your best friend when planting roses as the scent it creates is fairly mild, though it is a natural insect repellant for the types of bugs that like to destroy rose bushes. Garlic even complements the entire garden during springtime when it showcases some great flowers.
Takeaway
There are a number of ways that you can make your garden a little more helpful and friendly for the environment, and you'll have no shortage of options when you start to focus on utilising nature to deal with most of your garden's issues around bugs and insects. A low maintenance garden is an environmentally friendly one.
Sponsor Ads
Report this Page
Created on Jun 18th 2018 02:34. Viewed 578 times.
Comments
No comment, be the first to comment.