How to find money for your first content marketing campaign
by Claire J.
Content Manager
To most business owners in 2018, it's clear that content marketing is an important part of marketing a business. While nearly all marketers are engaged with content marketing, a major concern is how inefficient it can be. Content marketing can and usually is effective, however at the same time, it's costly and time consuming.
So, as a start-up, or small business owner who doesn't have a budget for content marketing, how do you go about starting your first content marketing campaign?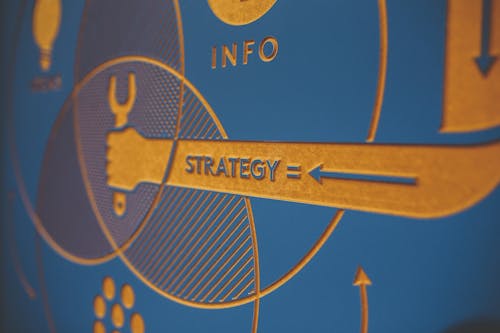 Use time instead
Without a big budget, it's inevitable that you will have to spend some time on the campaign. To begin with, do your own research. Content marketing doesn't necessarily require huge amounts of market research. The internet is made of content, and it's easy to find. Use Google to see what your competitors are making in terms of content. Think about who they are targeting and what's working well for them.
As a business owner, you should know your target audience. What do they enjoy and how and when do they make purchases? Apply this knowledge to your campaign.
Find alternative income sources
While you have conducted the initial research for your campaign, it's a good idea to find a source of income to help leverage your content once you start putting it out there. Many business owners are wary of reinvesting business profits into content marketing, especially in the early stages, as it might not always seem like you receive a good ROI.
Luckily, there are many ways to create additional income that you can put towards your campaign. Consider where costs can be saved, or think about loaning out specialised equipment that isn't always in use.
Spare space, as strange as it sounds, can be a valuable asset. If your office has an empty room or storage area, you can rent it out on a community sharing site like Spacer. This site connects people who need space to people who have it, providing cheap and local storage solutions. Leverage this idea to create some income for your content marketing campaign.
Get a free blog
Starting a blog is easier and cheaper than ever. Sites like WordPress allow you to create a free blog, with the ability to add payed features when you're ready. These sites make it easy to set up your blog and you can get posting right away.
You can start posting content as soon as you're ready, the blog doesn't have to be perfect. As your campaign develops you can improve and alter your blog however you see fit.
Write yourself
Optimally, your campaign should produce content that attracts your audience, grabs their attention and engages them. Initially this might be hard, but with some time it should become clearer what works and what doesn't. The money you have raised for the campaign could be used to find a freelance writer for your blog, from a site like Freelancer. A quality writer should be able to produce industry specific content that attracts your target audience.
On the other hand, you don't need to hire a writer. As a business owner, you are an expert in the field, so you can save money by writing content about your own insights and experiences. Ensure your content is original, easy to read and provides readers with some value.
Leverage Social Media
Once you start populating your blog with content, you should be sharing it to your businesses social media account as a way of promotion. Hopefully, your business already has social profiles set up and verified, maybe even with some followers.
Syndicate the blog content on your social media profiles and focus on building your network. Social networks thrive on interactions so don't be afraid to engage with your followers and other industry leaders. Share articles, comment on posts and reply to others. If you're writing your own content, additional income sources can be used to boost you social media posts to gain more attention.
Have a goal
As you can see, a content marketing campaign doesn't need to be fancy or complicated, however if there's no end goal it could be pointless. At the beginning of your campaign develop a goal that you want your campaign to achieve. Do you want the content to attract new users, or is the content designed to increase your conversion rate?
The goal should be something achievable and something that helps focus your efforts towards a goal. As your campaign starts succeeding in meeting your goals, try to reinvest the profits that your hard work has resulted in.
Content marketing is a powerful asset that can take your business to the next level. While it can be time consuming and costly, with the right approach, some planning and the will to do some work, content marketing can be cheap and effective.
Report this Page
Created on Aug 21st 2019 00:31. Viewed 118 times.
Comments
No comment, be the first to comment.