10 Road Trip Hacks for your Next Drive
by Claire J.
Content Manager
Most people shudder at the thought of being on the road for several hours or even days. It is no wonder that most people prefer taking flights to their destinations and especially if they need to travel with kids or pets. At the same time, road trips can be fun if well planned. Most importantly, you get to connect with nature and the local communities as you drive along. Here are 10 road trip hacks that you can apply for your next drive.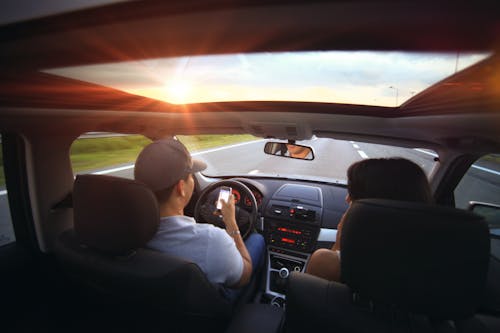 1. Set rules
If you want to take a road trip with your significant other only, then you are lucky. However, for most families with kids, it is paramount to set rules and boundaries to observe during the trip. Make it clear about when the children can have a stopover to visit the washrooms, eating habits, spending, as well as attitude towards strangers.
2. Plan ahead
Many people imagine that a road trip only entails picking up your backpack, sandals, sleeping bags, and hitting the road. On the contrary, you need to plan a few weeks ahead so that you don't leave any essential item behind.
3. Safety first
Have with you safety devices such as an emergency first aid kit. Don't assume that the journey will go on smoothly. At times a member of the family may get bruises from a fall or even a scratch from a bush. Also, make sure to pack some pain killers for both kids and adults. Most importantly, buy some motion sickness drugs. Long journeys tend to affect especially children which can make the journey unpleasant.
4. Have a map
At the current times, people have fully gone digital and they prefer using mobile maps. Well, how about doing it as the ancestors did? Have a paper map which you can use to locate the route. Your kids can also enjoy travelling as they mark the distance travelled. To mark the distance, you can buy them a coloured pencil. This way, the children remain engaged, so you don't have to keep listening to them asking whether you are almost there.
5. Have some old school music
Carry some tapes and discs to listen to as you drive. The journey can be long depending on your designated destination. It is only human to get bored easily. Some cool music can go a long way to keeping your family entertained. At the same time, you get to travel back memory lane as you listen to the old school music.
6. Have plenty of games
You can always carry some easy games to play in the car as you drive, but there's many road trip games that require nothing but your mind. The games can be fun for the kids and the parents can join in too. Playing games enhances bonding, and also improves creativity in young children.
7. Healthy snacking
If you don't want your children to be grumpy all through, pack for them some healthy snacks to eat along the way. Snacking keeps small children more focused so that they don't have to concentrate on the long journey ahead.
8. Improvise some trash bins
If you have plenty of food and drinks in the car, it is only wise to have a place to place the waste. Otherwise, the car will transform into a heap of junk before you get to your destination. You can buy a small tin and line it with paper. Then, you have to ensure that you empty it whenever you see a dustbin on the way.
9. Stop along the route
Imagine a trip without some stopovers in different sites? It would be boring. Explore each town you find on the way. There are many resourceful online sites that can guide you on what to find at each place, and even apps like Parkhound that can make parking easy and affordable. You can even buy some souvenirs to carry back home.
10. Have power backup
It is possible for your phones and tablets to go out of power along the journey. Of course, you want to keep in touch with friends and relatives back home. You may also have some few emails regarding work you need to respond to. As such, carry with you some power banks. Also, you can have car chargers you can use to charge your devices within the car.
Most people look forward to hitting the road and enjoying nature at least once in their lifetime. However, such a move requires proper planning and having all the things required during the trip. If you follow this guide, you can be sure of a successful road trip you will live to remember.
Sponsor Ads
Report this Page
Created on Oct 2nd 2019 19:17. Viewed 198 times.
Comments
No comment, be the first to comment.