Heat Pump with Solar Panel offers more efficient heating solutions for your home
by Arctic Heatpumps
Arctic Heat Pumps
Air to Water Heat Pump extracts renewable heat from solar thermal energy, while this also extracts air to stabilize the temperature of water in your home. It is considered to be the most energy efficient climate control solution available for your home or commercial complex. The use of Air to Water Heat Pump with solar panels tends to increase the heat efficiency andensures consumers benefit the most from these two combinations.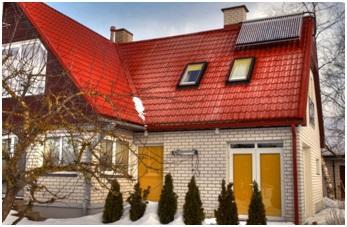 With an Air to Water Heat Pump and solar energy systems, you can always enjoy the thermal heat and hot water with a good conscience for the benefit of a clean environment. Air to water heat pump exploits the sustainable energy source to extract heat from the outside air which is absolutely free. A combination of two distinct sources such as Solar Panel & Air with the Water Heat Pump delivers more superior output as compared to traditional central heating systems available today. An Air of Water Heat Pump caters to the daily energy demand for heating because of the Solar panel installed with it. This is also almost 100 percent renewable. Air to Water Heat Pump is an ideal solution and an alternative way to heat your home in any environments and personal preferences. Here are some of the features and benefits of Air to Water Heat Pump given below.
Energy Efficiency- An air to water heat pump takes heat from the air. It can help you to save up to 70% energy compared to theoil-fired boiler system. An air to water heat pump works more efficiently than a traditional fossil-fuel boiler or electricity. It can produce up to 3KW of utilizable heat for every 1KW of electricity used.
Environmentally friendly- Air to water heat pump produces no direct CO2 emissions. Hence it is proved to be a better environment-friendly equipment, providing reliable service whatever may be the weather.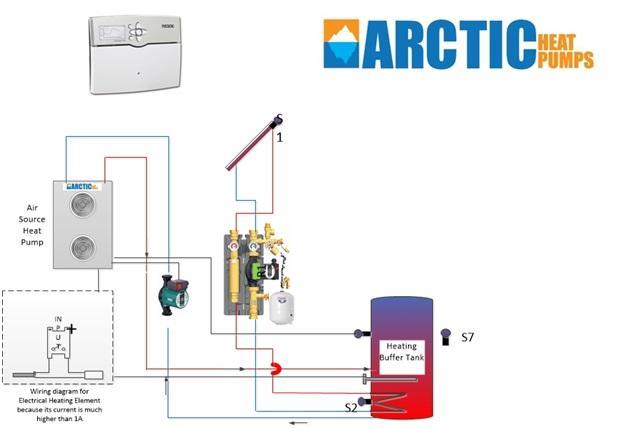 Low-cost installation and durable- The outdoor or indoor air to water heat pump system take energy from the air. It neither needs any major digging or excavation works for neither its installation nor it need any chimney or ventilation system for its operation. The internal or external units can be installed easily and last for many years to come.
Family-friendly- An air of water heat pump works is family friendly equipment. There is hardly any risk of intoxication, pollution as it never requires any oil, gas tank or other hazardous substances. Even you don't need a gas connection or a fuel tank that may cause any risk.
Easy to combine with solar heating- air to water heat pump can provide more than efficient heating for your home. It can also provide a total solution for domestic heating and hot water. The whole Air to Water Heat Pump system can be connected to solar collectors, for even greater efficiencies.
Conclusion -
The potential of adding a solar thermal part of an Air to Water Heat Pump has been studied over several cities around the world. When integrated with the solar thermal heater it will increase the overall efficiency and produce energy even on cloudy days. It is worth to mention that the costs of a combined heating system are not so big and does not require too much space for placing. It aims to reduce the heating costs up to 60-70% compared to conventional heating options. It will be a wise decision if you consider buying one in the near future.
Author's bio -

This article is written by Arctic Heat Pumps –Your one stop solution to get any type of Air To Water Heat Pump,Arctic Series Cold Climate Heat Pumps that are built with the most advanced technologies. Their air source heat pumps for cold climates are available at a low price and can be used to heat the home, shop, office and hot tub/pool!
Company Information-
Arctic Heat Pumps
305 McKay Units#20, Winnipeg, MB R2G 0N5, Canada
Phone: +1 (866) 800-8123, E-mail:sales@arcticheatpumps.com
Sponsor Ads
Report this Page
Created on Dec 29th 2017 08:34. Viewed 561 times.
Comments
No comment, be the first to comment.