Have a CIBIL Score Less Than 550? Here's How You Can Improve It
by Shailendra Kumar
Tech Reviewer
To survive in a credit-driven economy, the requirement to purchase products on credit is always at its peak. However, exceeding your credit card limit or utilising more than 30% of the sanctioned threshold can negatively impact your CIBIL score. This can also happen if you miss out on any interest payments or default on repayment.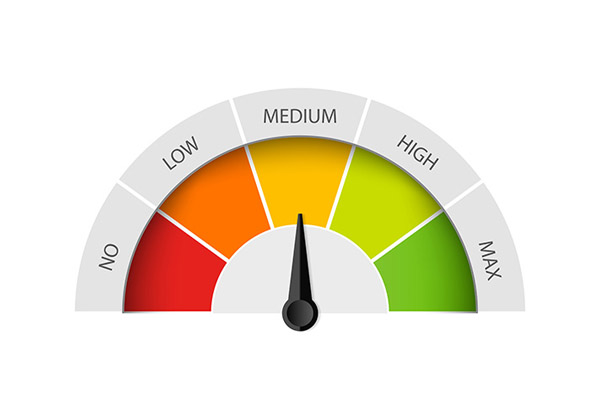 The importance of maintaining a high CIBIL score cannot be emphasised enough in borrowing credits. It ensures quick approval upon submitting the loan application. Most financial institutions and NBFCs look forward to a credit score of more than 750 to sanction funds. In case any individual has a CIBIL score of 550, it indicates financial liability and usually leads to the loan application getting rejected.
Nonetheless, undertaking certain measures can ascertain increasing one's CIBIL score. Opt for a free credit score check by Experian once a year and track your credit score judiciously.
Steps to increase CIBIL score from 550 to 750 and above
Refrain from withdrawing cash using a credit card
Many credit cards come with a cash advance limit which enables you to withdraw cash using the card. Nonetheless, falling for this financial trap can cause your CIBIL to drop. If you do withdraw, try paying off the debt as soon as possible. Even if it means you have to dive into your savings, fixed deposit or recurring deposit.
This is because, in the case of cash withdrawal, the interest starts accumulating from the moment of retraction. Try to avoid cash transactions as it will cause your credit score to drop.
You need to pay off the outstanding credit card bills to improve your credit score. If you miss out on loan interest payment, it can cause your CIBIL to drop. The minimum due is calculated at 5% of the billing amount in the cycle to escape late payment charges. Therefore, pay off your dues on time to avoid interest from mounting, causing your credit score to drop.
Don't over-utilise your credit limit
Use less than 30% of the credit card limit. It helps prevent damage to your CIBIL score. It is also advisable to pay off credit card dues in advance. Over Utilisation of credit card limits can pose you as power-hungry in front of lenders. This causes credit scores to drop. You can alternatively aim for a higher credit limit that helps increase credit score at an accelerated rate.
Opt for a free credit score check by Experian or CIBIL to keep track.
Avoid checking your score multiple times
The credit score drops at an accelerated rate if you make too many CIBIL enquiries. So, avoid initiating credit score checks by Experian too often. You can't make more than three inquiries in a month. Too many enquiries will lead to rejections, causing the CIBIL to drop.
Don't apply for multiples cards at the same time
Your Credit score goes up when you apply for a credit card but applying for too many at the same time initiates hard enquiries from lenders, which may lead your score to drop. Maintain a reasonable gap between applications to prevent financial institutions from considering you as credit hungry.
Go through your credit report thoroughly
Check for discrepancies in your credit report, like name, date of birth, PAN, email ID, etc. In case of discrepancies, opt for a CIBIL dispute resolution. Resolving these issues in time will help your CIBIL score to improve.
Check your CIBIL score
periodically
to ensure that it doesn't fall below 750. You can also check your CIBIL score by using your Aadhaar card. Staying updated about your credit score helps maintain your financial stability. It also enables you to avoid long-term debt.
Sponsor Ads
Report this Page
Created on May 21st 2021 08:33. Viewed 340 times.
Comments
No comment, be the first to comment.