Democrats Believe Climate Change is More Important Than Fighting the Corona Virus
by Rudy P.
SysAdmin at howtofindthemoney
President Trump is doing an outstanding job fighting the China Flu. On the other hand, the Democrats instead want to fight climate change. Are you kidding me? When's the last time anyone had to replace their wardrobe because of climate change? During the past 140 years, temperatures on average have increased a whopping 0.01 degrees Fahrenheit each year. Can you feel the burn?
If the Democrats get their way, we'll all feel very green. They want to stuff "green deal" funding into the badly needed virus stimulus bill. Somehow, they believe spending millions to reduce greenhouse gas emissions is more important than fighting the virus. I don't think more solar-panel and windmill subsidies do much to fight viruses. In the real world, and thanks to increasing carbon dioxide (CO2), the earth is getting greener — which is the "real" green new deal. Higher CO2 levels have raised crop & food production to all time highs. Even the oceans are flourishing, because CO2 is an essential food for algae, which plankton love, which fish love, and so forth…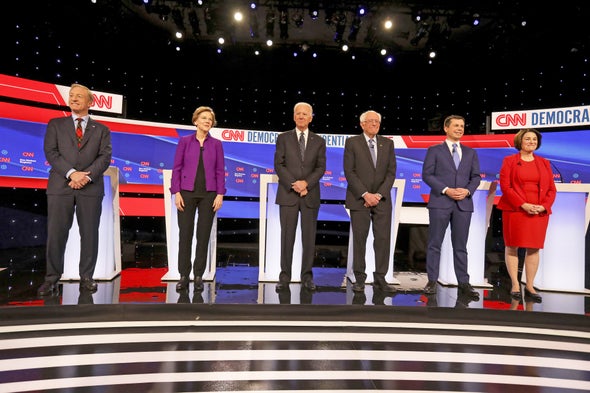 The Democrats additionally want to spend millions on sustainable aviation fuel, with a target completion date of 2025. Are they for real? Which doctor (or what witchdoctor) ordered that idiotic line item? If we don't get the right medicine and medical equipment in time, we may not have any pilots to fly the airplanes. Why not save time and money by eliminating all airplanes to begin with — like they keep promising?
While Trump is hard at work trying to lower the virus curve, he's ahead of the curve when it comes to leadership. His actions to build the southern wall, stop international travel, and assemble his crisis task force is just what the doctor ordered. But the Dem's medical team feels the stimulus bill should also address "net-zero carbon emissions" by 2050. Who knew. I never realized that viruses respond to greenhouse gases. I guess we could start by eliminating cows, like AOC once suggested. Can you think of any other life forms that pass gas?
Sponsor Ads
Report this Page
Created on Apr 2nd 2020 06:15. Viewed 575 times.
Comments
No comment, be the first to comment.