Coworking Space in Mumbai Coworking Launch in Andheri West
by Simon Morris
I am a freelance writer.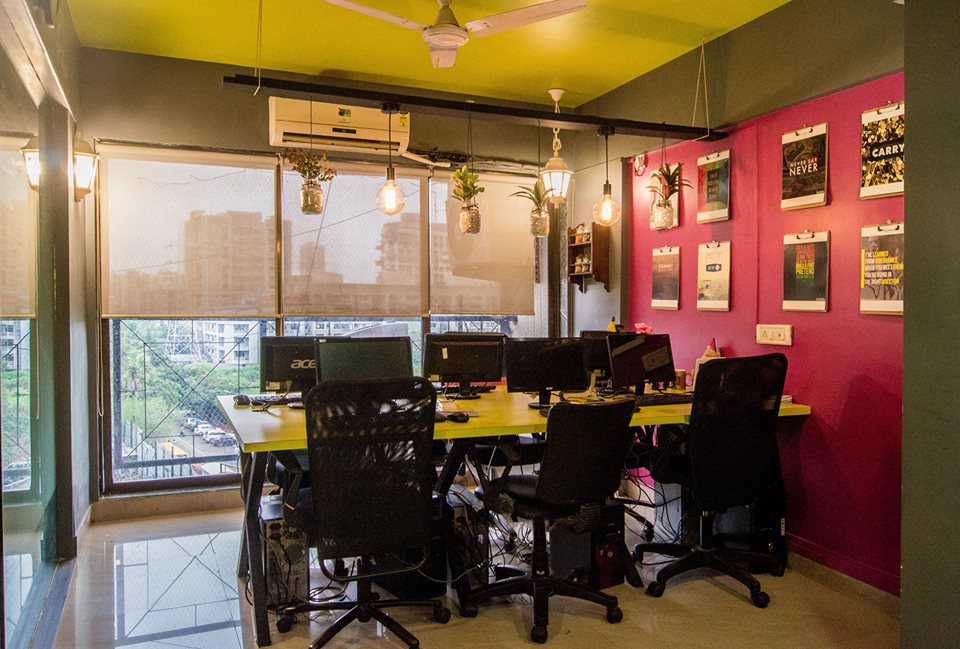 Due to a phenomenal rise in the Indian startup ecosystem and the new entrepreneurial mindset of the youth, the demands for Mumbai Coworking Space have gone sky-high. To meet this demand, Mumbai-based entrepreneur Waqar Azmi has recently launched MumbaiCoworking to fulfil the workspace needs of startups and SMEs.
MumbaiCoworking is based in Andheri West, the heart of the Western suburbs. It is conveniently located 2 minutes away from the bus stop, 10 minutes from the DN Nagar metro station and 12 minutes from the nearest railway station. This coworking space in Mumbai aims to establish its presence as the leading provider of shared office spaces in Mumbai.
"When I started up right out of college, there were no options for coworking and hence I had to work out of a small garage-like office. This meant I had to conduct meetings and interviews in coffee shops as I clearly couldn't call them to my own office. These days a lot of youngsters are starting up early. They want to avoid the hassle of finding an office space, paying a broker, make long-term commitments, furnishing the place, etc and just focus on the business; especially when the team size is less than 10-15 people.", says Waqar Azmi, Founder and CEO of Sutra Services Pvt Ltd.
The shared office space in Mumbai provides a number of amenities like high speed internet, daily cleaning services, and immediate tech support. They have fully furnished rooms with spacious desks and storage spaces that are ready-to-use. Additionally, MumbaiCoworking also has a fully stocked pantry with a refrigerator, microwave, toaster, and balconies with designated smoking areas in every room accessible by everyone.
Waqar further explains, "At MumbaiCoworking's plug-n-play office, you can get started for as little as Rs 5,000 per month within minutes without brokerage costs, long-term commitments or huge deposits. Another set of people that we'd like to serve are media professionals, CAs, lawyers, stock brokers, & freelancers working from home. Also, remote employees from companies having regional offices in Mumbai. Basically, getting a bunch of like-minded people to work, learn, and prosper together by providing a great work environment."
What makes this place stand out from other coworking spaces in Mumbai is that they've gone past the basic necessities and delivered extra perks like unlimited beverages, flexible working hours, etc. Evenings at MumbaiCoworking mean it's time to indulge in some delicious evening snacks like lip smacking vada/samosa pav, mouthwatering dabeli, their very own Mumbaiyya bhelpuri delivered right at your desk. These snacks come as a part of the package on booking a dedicated seat.
The cherry on the cake is the access to Sutra's very own open-terrace lounge, overlooking the Mumbai skyline; it can be used for creative brainstorming sessions and casual client meetings. Quirky decor masks the walls of the lounge and can give any upscale restaurants in Mumbai a run for their money. If you're tired from a long week, they also have informal hookah sessions every Thursday on their lounge where you can interact with other members.
Despite Mumbai's soaring office rental prices, MumbaiCoworking has managed to keep their prices remarkably low without compromising on their offerings. Their budget friendly prices start as low as Rs. 5,000 for a floating seat and go up to Rs. 7,000 for a fixed seat inclusive of access to meeting rooms. Members can also avail discounts when they book bulk seats or take up the entire 8-seater, 14-seater, or 16-seater rooms. MumbaiCoworking also offers meeting/conference rooms separately on a half, full day basis for Rs 3,500 and Rs 5,000 respectively. You can also get a daily pass at just Rs. 500.
MumbaiCoworking's shared office space in Andheri is now welcoming new members. You can reach out to them at +91 922 221 3191 / +91 922 220 7277 to know more.
Contacts
MumbaiCoworking
Waqar Azmi, +91 922 221 3191 / +91 922 220 7277
Captions:
Sponsor Ads
Report this Page
Created on Jan 25th 2021 01:03. Viewed 354 times.
Comments
No comment, be the first to comment.