5 Everyday Household Items That Could Be Dangerous
by Claire J.
Content Manager
While your home might seem like the safest place in the world, more accidents occur in the home than any other place. Every day, the things that we do and the items that we deal with pose a risk to our health and safety. Many people forget or are unaware of the risks in their home which can put people at risk. Here's 5 everyday household items that could be dangerous to you.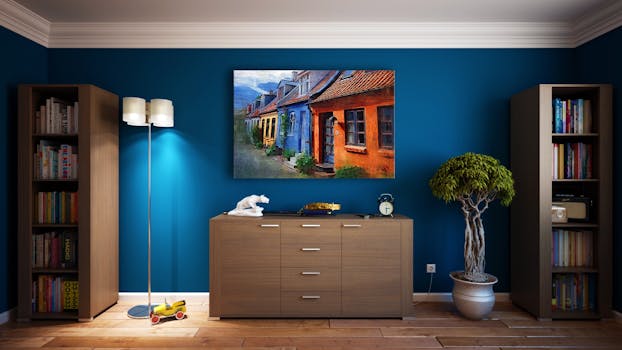 Non-Stick Cookware
Non-Stick Cookware has been a staple of households around the country but it can actually be hazardous to our health. We all love cooking without our food sticking to the pan but the chemical that allows for this, Polytetrafluoroethylene, releases gasses when heated which has been linked to a higher risk of cancer and other harmful effects.
Stainless steel pans with some oil is much safer to your health and will such pans will last much longer.
Lead Taps and Plumbing
In 2016, it was found that low-level lead contamination of water was widespread in Australian Homes. Lead has a lot of negative health effects and is particularly harmful to children. Studies have linked low-level lead exposure to reductions in IQ and attention span, as well as a greater tendency for antisocial behaviour.
Typically, taps in Australia and other parts of the world are made of brass which contains lead at a level of about 2 to 4%. To deal with this problem, it's best to replace your taps with lead-free faucets which are made from stainless steel.
Stoves
One of the most dangerous things in the house is the stove. Most burns occur in the home or workplace, with women and children most likely to suffer a burn in the kitchen, according to the World Health Organisation.
Burns are best avoided using common sense. Of course, accidents happen and when working in a kitchen, burns are sometimes unavoidable. But when you are around things like stoves, it's best to keep children away and remember to turn it off after use.
Flaking paint
Another common thing found in the house that can contain lead is paint. Up until the 70's, most paints were lead-based, and while the standards have meant paints are no longer lead-based, things painted from this time can still contain lead.
This mostly becomes hazardous when the paint starts to flake or are rubbed off surfaces. Inhaling the lead particles that are released can cause lead poisoning.
Electrical Wires and Extension Cords

Electrical cords and exposed electrical wires are a common source of household accidents. While cords themselves aren't dangerous, worn out cords and several in combination can start fires.
In addition to this, children often injure themselves on exposed wires or power sockets. Because of their curious nature, children sometimes insert objects into power sockets or combine water and electricity which can cause significant injury.
Sponsor Ads
Report this Page
Created on Jun 5th 2018 00:41. Viewed 232 times.
Comments
No comment, be the first to comment.