4 Signs You Might Need an Oil Change
by Rob J.
Quality Links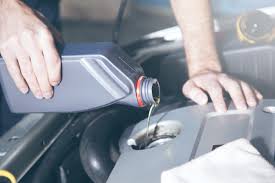 If you drive a car, you know there are certain things you need to do to keep out running. One of these things is changing your oil. You've probably gotten so used to getting your oil changed, you've forgotten why you're getting it done in the first place. The fact is if you neglect to change your oil, your car's engine will suffer as a result, so here are some important signs its time to take your car into a 24-hour oil change facility.
1.
Dirty Oil
You've seen what oil looks like out of the can. When brand new, oil is a translucent amber color. The longer the oil lasts in the engine, the darker and dirtier it gets. Too much dirt, and it won't be able to perform its primary function of reducing stress and friction in the engine. To see if your oil is too dark, once a month remove your dipstick and wipe it clean. Dip it back in and remove it again. If you're still able to see the stick through the oil, then the oil is still good. If not, you should take your car in for an oil change.
2. Engine Noise
You should be pretty used to what your car's engine is supposed to sound like. When the oil starts to break down, the metal-on-metal contact that's taking place in your engine will become rougher, resulting in louder engine noise. The noise will only increase the longer you go without an oil change, so you should get one sooner rather than later.
3. Check Engine Light or Oil Change Light
A check engine light — while not necessarily an emergency — should always get checked out by a mechanic. If your oil change light comes on, check the oil with your dipstick. If you're short on oil, take your car in for an oil change and tire rotation while you're at it.
4. Dirty Exhaust Smoke
While it's okay to see vapor coming out of your tailpipe or even a little smoke on cold days, you don't ever want to see smoke trailing after your car as you drive down the road. Smoke can be an indication that parts in your engine are breaking down, or that there's an oil leak. Either way, you'll want to get it looked at by a professional.
If your oil needs to be changed — and you think it might be an emergency — don't hesitate to seek the services of a garage that specializes in a 24 hour oil change.
Sponsor Ads
Report this Page
Created on Jun 18th 2020 12:36. Viewed 220 times.
Comments
No comment, be the first to comment.