5 Signs of Quality Bookkeeping Software
by Rob J.
Quality Links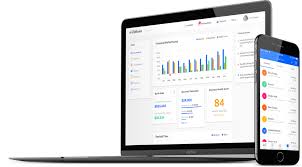 The right bookkeeping software can completely transform your business. Being able to house all of your bookkeeping needs in one software system can make business processes easier, faster, and safer. As you search for an initial software system or something new, consider all of its elements. Specifically, keep an eye out for these five signs that you have found a quality bookkeeping software to consider for your company.
Easy to Use
Right off the bat, you want this software system to be easy to use. An employee of any age or experience level should be able to learn this bookkeeping system. It should be intuitive and self-explanatory so learning is easy. During an initial demonstration, you will be able to tell whether or not the software is easy to use.
Robust Applications
Of course, the bookkeeping software system you choose should have all the applications you need like invoicing and receiving deposits. However, you may also want to consider what additional applications it offers that you may be able to use. Ask about process enhancements that are available for small business bookkeeping.
Capacity for Growth
If you plan to grow your business, you need a bookkeeping software system that can grow with you. A quality software system has the capacity for growth in terms of customers, processes, and procedures. While you may need to opt in to an upgrade or purchase more subscriptions, the software system you choose should be capable of staying with your company for a significant amount of time.
Ongoing Support
No matter how great a software system is, you are bound to need assistance. The important thing is that help is always close and support is ongoing. Make sure that support is part of the agreement when choosing a bookkeeping software system. You should always feel like you can call, chat or email with questions or concerns as you learn and use the product.
Appropriate Pricing
Along with these four elements, pricing is always important when choosing a bookkeeping software program. Find out the pricing structure of a software program to see if it fits within your budget. It's common for software to be priced monthly or annually as well as by how many users will consistently use the program. You can also inquire about potential discounts for new subscribers or multiyear commitments.
It can be difficult to choose a new bookkeeping software for your business. To help you find the right program, look for a software system that is easy to use, has robust applications, capacity for growth, offers ongoing support, and has appropriate pricing for your budget. These five signs almost always point to the right program.
Sponsor Ads
Report this Page
Created on Oct 26th 2019 20:11. Viewed 895 times.
Comments
No comment, be the first to comment.