3 Varied Vegan Rice Meals for a Healthy Lunchtime
by Vegan Culinary Cruises
Luxury – All Inclusive – All Vegan
Rice is a very common dish in Asian cuisine, from Vietnam to China, from Japan to Laos, from Thailand to the Philippines.. For vegans, rice is generally cheap and easy to cook, which makes it an ideal staple when you are on a tight budget and cooking for yourself.
Rice is a safe bet for
vegan foods
, and that's just one of the reasons why we absolutely adore rice for meals. As long as you don't overdo the soy sauce, then you know that your rice dish is going to be suitable for your vegan diet. So here are some tasty vegan rice meals to please everyone in the family. Below are some rice-based recipes that we hope that you'll enjoy.
Easy Vegan Pineapple Fried Rice Recipe (by Emilie Eats)
Pineapple is a sweet fruit, and is usually associated with desserts and other sweet kinds of meals. However, when applied in a creative and smart way, it can also be used for
various vegan dishes
. This pineapple fried rice meal is one such example, one that you can prepare inside a pineapple itself! Thinking about vegan tropical holidays? Well, this dish is certainly tropical in style!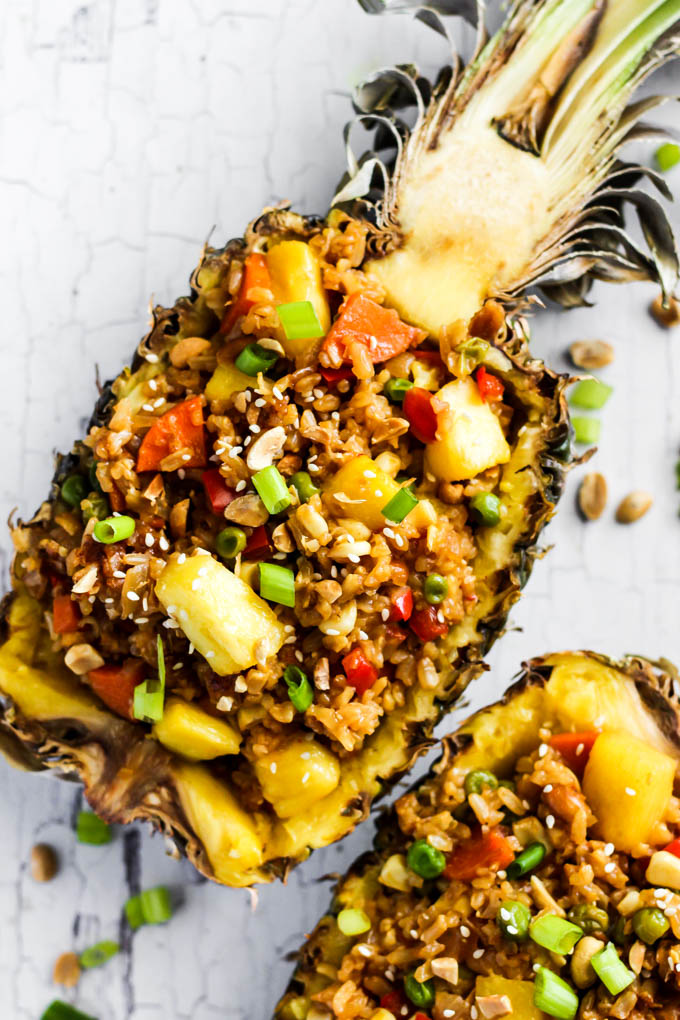 Alisa Fleming's Vegan Champorado Recipe (via Go Dairy Free)
Champorado is a Filipino delicacy, a chocolate rice porridge that's as hearty as it is tasty. It's usually best enjoyed during wet or unusually cool periods of the week because of how hot it is. Think of it like a hot chocolate drink that you can eat!
This vegan champorado recipe is perfect for the coming autumn months, because it's going to get more chilly once the leaves start dropping and the snow starts falling.
Bianca Zapatka presents Vegan Yaki Onigiri
These Japanese rice balls are a lovely delicacy, one that you might have seen before if you've watched any anime or have at least a passing familiarity with Japanese culture. These rice meals can be stuffed with any sort of filling, and in this vegan version of the meal, you've got tasty nuts and avocado.
Sponsor Ads
Report this Page
Created on Aug 27th 2021 20:44. Viewed 72 times.
Comments
No comment, be the first to comment.