What is a responsive website?
by Shohan K.
Digital Marketing Expert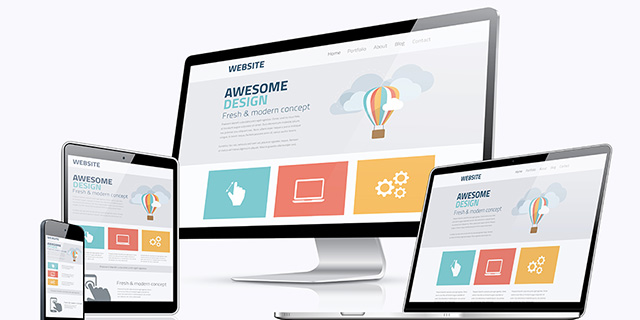 Imagine that it is the late 90's, and you are browsing the internet – well sort of. Your desktop screen is the same size as everyone else's, and network speed is antagonisingly slow. Your webpage is going to take twenty minutes to open, so you make yourself some coffee to pass the time. Nobody cares about the fact that it is so slow because they do not know what a faster network can do. So, web designers in london were easy and no one really had to worry about the best.
Fast track a couple of years to 2021 – now you just blink, and your webpage is up. Faster networks have really made a difference! However, with these faster networks designing a website has become an intricate complexity of html and the likes.
Today a responsive website must work on an array of platforms and be quick and responsive. In a word – instantaneous.
After Design, how can You Maintain a Responsive Website?



In terms of ensuring that your website remains responsive, you must focus on web maintenance. Web maintenance involves various factors such as testing web speed optimization, plugins, backlinks, and normal links. Testing HTML, CSS and JavaScript codes, in
the long run, is recommendable as it will ensure that bugs will not break down your website.
Obviously, you will need professional web designers to maintain and test various aspects of your website. Reputable web developers tend to look at an array of issues such as web speed optimization, CSS, and HTML to maintain websites.
In designing and maintaining websites, ensuring responsiveness means that attention must be paid to various factors. This is because web design is an intricate process. To ensure long term functionality, periodic checkups are recommended. This is because errors such as bugs can lead to the gradual breakdown of your website and impact responsiveness.
What can you use it to design a responsive website?



Ethan Marcotte in his article A list Apart provided the basic idea of web design. This lent itself to the idea of responsive architectural design, in which you suit a space to the number of people passing through it.
In the case of responsive web design, codes must be implemented in the case that someone is browsing on their iPhone, android, or tablet. The website must work on different display resolutions and devices. Part of the solution to accommodating various devices lies in flexibility – enabling font, image size, and layout to change instead of having the design fixed.
This use of fluid design really improves the responsiveness and versatility of a website. In addition, the us of CSS enables the effective sizing of images to fit the display being used. JavaScript is also an effective backup if CSS is not supported by the device being used.
How to get your responsive website



Improving your website's responsiveness has numerous benefits. These benefits range from improving business efficacy to improving the user experience for clients.
Astutetechnologies is the leading digital marketing agency in london. To get your free website review contact us today at info@astutetechnologies.co.uk.
Sponsor Ads
Report this Page
Created on Mar 18th 2021 22:26. Viewed 169 times.
Comments
No comment, be the first to comment.