What are the therapies for Plantar Fasciitis?
by Jill Hunter Podiatry
Paediatrics
Plantar Fasciitis is a common foot pain mainly caused by the inflammation of thick band tissue or fascia. This problem can be diagnosed depending on your physical examination and past medical history. In this article, we are going to discuss what are therapies used for Plantar Fasciitis.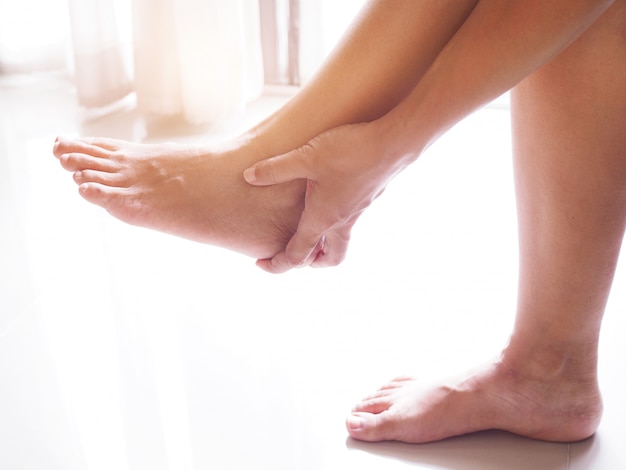 Causes of Plantar Fasciitis
Before you discuss the therapies of Plantar Fasciitis, you should know the main causes of this pain. Major causes include:
Obesity
Wearing high-heeled shoes
Having high arches or flat feet
Wearing worn-out footwear with thin soles
Frequent activities like running, jogging and walking
Having heel cords or tight Achilles tendons
Therapies
No doubt, there are several therapies of Plantar Fasciitis prescribed by the doctors and foot specialists. However, according to the professional
podiatrists in Perth
, strengthening and stretching exercises may relieve this pain. The exercises include:
Physical therapy:
An experienced and professional therapist shows the patient a series of physical exercises for stretching Achilles tendon and plantar fascia & to strengthen lower muscles of the leg. Apart from that, the expert will also give advice on how to support the bottom part of your foot.
Night splints:
Apart from physical therapy, the therapist or foot specialist also recommend wearing night splints that can stretch the arch & calf muscle of your foot while sleeping. Night splints mainly hold Achilles tendon as wells as plantar fascia in a lengthened position that helps to promote stretching.
Orthotics:
Last but not the least, professionals podiatrists prescribe custom-fitted or off-the-shelf arch supports for distributing pressure to the feet effectively. Orthotics are popular devices that are inserted into the footwear for providing support. Not only plantar fasciitis, but these devices also help with foot pain that is often caused by several medical conditions such as diabetes, bursitis as well as arthritis.
What does your podiatrist ask?
Once you visit a reputable podiatry clinic in Perth, the podiatrists will ask you some questions regarding your pain. For plantar fasciitis, basic questions to ask the podiatrist include:
What are the symptoms you face?
What type of test do you need?
Do you take any medicine?
What types of footwear do you prefer to wear?
Do the symptoms of plantar fasciitis tend to occur at a specific time of day?
Do you have other problems with your foot before?
Are you an athlete, or do you participate in any sports activity?
Plantar Fasciitis can either be severe or minor. To get relief, you should call a good podiatrist near you. Experts will prescribe the right therapy and suggest proper medicine as well.
Sponsor Ads
Report this Page
Created on Jan 21st 2021 06:47. Viewed 255 times.
Comments
No comment, be the first to comment.