Prevent Potholes In Your Nashville Business Parking Lot With Asphalt Sealcoating
by PRC Agency
PR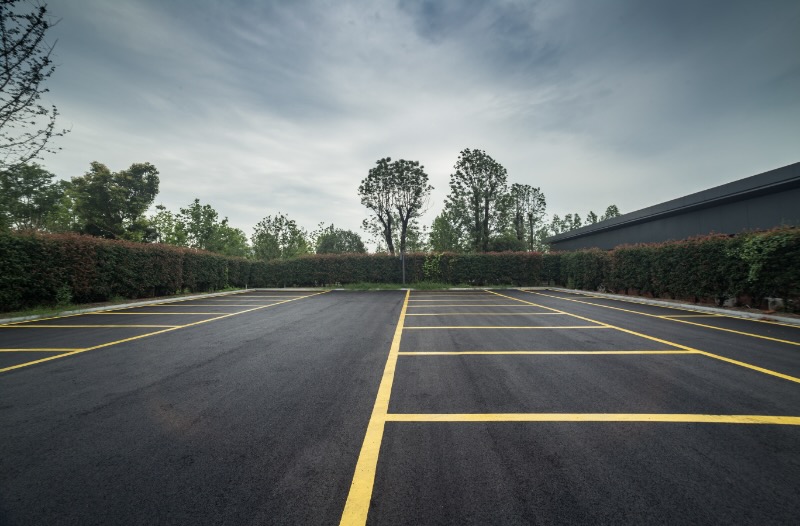 Potholes in your business parking lot are not only a bad look, but they can also be expensive to repair. This sealcoating solution is like an insurance policy, protecting the surface against everything the Nashville weather can throw at it. If you're responsible for a hospital, school, or office parking lot, get in touch with the team today.
Go to https://nashvillethermoplasticmarkings.com/nashville-asphalt-sealcoating for more information.
Gaddes Strategic can also repair existing potholes, but once they're done, they want to save you time and money in the future. The sealcoating services involve the application of a liquid bond coat and a liquid topcoat designed to minimize cracking and water absorption.
So, how do those pesky potholes happen? Asphalt remains one of the most efficient and effective ways to pave your commercial parking lot. However, environmental factors, such as water and freeze-thaw cycles during winter, can cause your asphalt surface to develop cracks. When this occurs, subsurface materials can deteriorate, leading to potholes and other forms of damage.
Given the expense and inconvenience of pothole repairs, Gaddes Strategic's revised sealcoating service gives you a preventative maintenance solution. Along with protecting against damage, the company points out that asphalt sealcoating can also improve aesthetic appeal, as well as make surfaces easier to clean. What's not to like about that?
If your business parking lot has existing damage, Gaddes Strategic continues to offer its range of hot asphalt patching services. These include infrared asphalt repairs, semi-permanent pothole repairs, and full-depth patching pothole repairs, which are all suitable for a follow-up sealcoating treatment.
For additional information, please see: https://nashvillethermoplasticmarkings.com/hot-asphalt-patching-services-in-nashville
About Gaddes Strategic
Operating across the wider Nashville region, Gaddes Strategic aims to differentiate itself by providing responsive and flexible services regardless of project size. The firm's asphalt repair and preventative sealcoating services are complemented by the provision of preformed thermoplastic lines and symbols.
A company representative recently stated: "Whereas many contractors price aggressive to get the work and then show up months out (or never show), we price fairly and go get that work completed, understanding the cost of delaying. Whether it's saving dollars or completing in an expedited manner, our goal is to help progress the project and save our partners money."
Just like with any other expensive infrastructure, preventative maintenance of your asphalt parking lot will save you time and money in the future.
Speak to Gaddes Strategic today. Check out https://nashvillethermoplasticmarkings.com so you can learn more.
Sponsor Ads
Report this Page
Created on Aug 23rd 2022 02:20. Viewed 65 times.
Comments
No comment, be the first to comment.