Lisbon For Digital Nomads: Co-Working Options, Sightseeing & Culture Guide
by PRC Agency
PR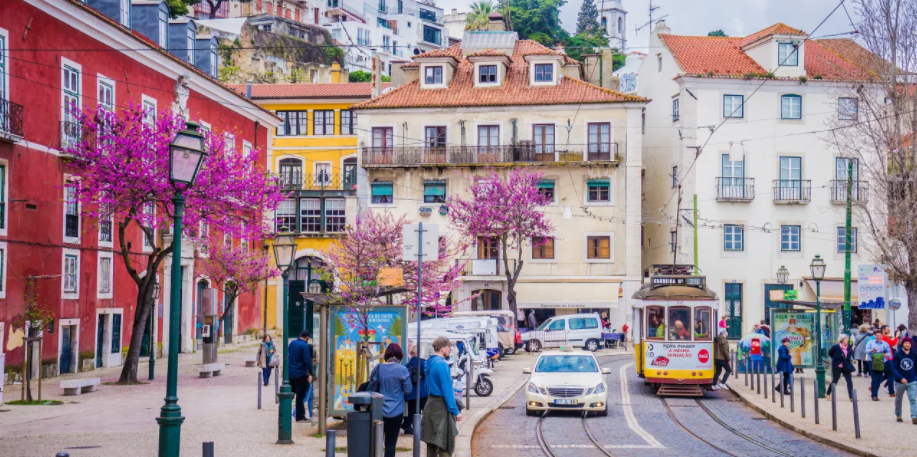 If the digital nomad lifestyle is calling your name, the consensus among those who are living the dream is this: Just do it!
Being a digital nomad means you can travel to some of the most incredible places in the world while subsidizing your travels along the way.
New to this idea and want to start off with a destination that checks all the boxes? Choose Lisbon, Portugal, one of the most stunning locations in Europe!
To help you plan your potential excursion, the digital business experts at Crucial Constructs have put together a comprehensive guide to becoming a digital nomad in Portugal.
Access the full report and start making your plans by visitinghttps://crucialconstructs.com/how-to-be-a-digital-nomad-in-lisbon-portugal
There are a lot of benefits associated with working remotely, especially the opportunity to work just about anywhere in the world. What's the point of staying home when all you need to do your job is an internet connection? Choose Lisbon and you'll enjoy a fantastic city that's geared around welcoming digital wanderers just like you.
Crucial Constructs helps you learn about some of the most popular co-working options, internet cafes, and sightseeing opportunities in Lisbon. They also introduce you to the city's year-round weather trends, and information you'll need about your visa requirements. 
According to the report, Lisbon is a popular hotspot for today's digital nomads because of how easy the city makes it for you to set up shop and begin taking in all the magic.
When you're in Lisbon you'll have access to a wide array of co-working spaces scattered in and around the central business area.
The top five co-working options highlighted in the report include Avila Spaces, Job Avenida, Unicorn, Heden, and coffee shops with Wi-Fi such as the Copenhagen Coffee Laboratory, The Mill, Boa Vida, and Hello there Kristof. 
One of the things that makes Lisbon so special is its varied and high-quality dining options and exciting nightlife. There are over 500 cafes, bars, and dining establishments that cater specifically to the remote worker segment, making it both fun and convenient for you to complete your day's obligations without being chained to your desk. 
That's the life, isn't it?
And if you're someone who prefers mild-to-warmer climes, Lisbon has you covered! Crucial Constructs says Lisbon is an ideal location because snow is rare and the rain only hits throughout November to March, and even then, it's not torrential. November is the wettest month, and the rest of the fall and winter can see rain here and there so perhaps plan to arrive in April.
Working visa requirements vary, says the report. If you're an EU resident you're especially lucky because you will not require a working visa to enter Portugal and hang out as a digital nomad. If you're from the UK, the US or Canada, you will require a working visa after 90 days in the country.
Are you a burgeoning digital nomad wondering where in the world to begin? Crucial Constructs gives you all the information you'll ever need to decide if maybe Lisbon, Portugal is your first port of call. See what they have to say!
Are you ready to live the dream? Visit https://crucialconstructs.com/how-to-be-a-digital-nomad-in-lisbon-portugal to find out more.
Sponsor Ads
Report this Page
Created on Apr 22nd 2022 04:56. Viewed 67 times.
Comments
No comment, be the first to comment.