Learn How Bamboo Flooring is Becoming Popular
by PRC Agency
PR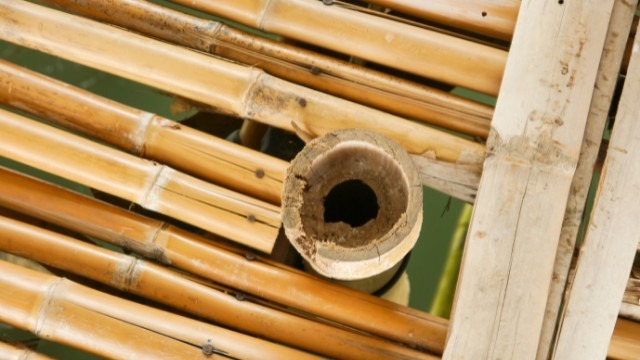 12th Oak & Floor Co. has published a new article entitled "A Quick Guide to Bamboo Flooring," which sheds light on the most critical aspects of how bamboo may be a new option for those interested in replacing flooring.
So, Which is better? Bamboo or hardwoods? According to 12th & Oak, bamboo can offer many advantages. For example, Bamboo can be more resistant to mold and mildew and is easier to nail down. While hardwoods are the most common type of flooring, bamboo is becoming widely popular and offers many advantages.
Bamboo flooring can come in many different types, from grain, color, texture, and installation. Each type offers a new and improved way to make a homeowner's flooring shine.
Bamboo flooring can be used in versatile ways. When selecting the right type for a home, there's usually more to consider, like grain, color, texture, and installation type. The following list from 12th & Oak Floor Co. offers a glimpse into what homeowners can expect from each option.
Grain Types: Horizontal vs. Vertical vs. Strand-woven
Grain types depend on the engineering used to produce the finished bamboo product. Usually, bamboo is cut into thin strips or shredded into strands and then glued together to make the planks. All three options will give a different finished look, with patterns running horizontally, vertically, or random grains.
Colors: Natural vs. Carbonized vs. Stained vs. Direct Print
Regarding color finishes, buyers can choose depending on their final home designs. Natural bamboo has no color additives. Carbonized bamboo is partially treated, giving it a tanned look, while stained bamboo is treated with wood stain. Direct-print bamboo has patterns printed on it to resemble hardwood.
Textures: Smooth/Laminate vs. Hand-Scraped vs. Hand-Sculpted
Smooth bamboo has a laminate surface, making it non-allergic and easy to clean Hand-scraping gives the bamboo floor and vintage look, and so does sculpting.
Installation: Nail-Down vs. Glue-Down vs. Floating
Unlike traditional hardwood floors, bamboo can be engineered for different types of installation. Nail-down flooring is one of the hardest because bamboo flooring is very sturdy. Floating floors are the easiest to install as they come with grooves that click together. Some flooring planks may require applying a glue adhesive.
There's usually more to decide when making home renovation decisions, and a large part of it comes down to getting the right floor. 12th and Oak Flooring has been installing the highest quality bamboo flooring in the Raleigh-Durham, NC, area. Over the years, 12th & Oak has dedicated itself to providing quality hardwood floors to Clayton residents using the latest technologies.
Those interested in reading the full article are encouraged to visit the link.
12th & Oak Floor Co. 111 Rufus Ln, Clayton, NC 27527, United States Website https://www.12thandoak.com/ Phone +1-919-795-7384
Sponsor Ads
Report this Page
Created on Feb 15th 2023 00:56. Viewed 111 times.
Comments
No comment, be the first to comment.