Important Tips to Consider While Shopping for Bridal Undergarment
by Le Bustiere Boutique
Lingerie Shopping in Washington DC
Is your wedding just around the corner and you are in haste to make everything right? Do you have everything set except the right bridal undergarment? If you are stuck on what to do, these tips will come in handy if you want to ensure that your big day is a success. It is the most important day for you, and the last thing you would expect is a wardrobe malfunction, either for you or your bridal team. Therefore, getting it correct and right is dependent on how good you can follow some vital tips.
Getting the wrong lingerie can ruin your gorgeous gown, bridal robes, or make the entire team look unsettled. It might not be exciting shopping for underwear and bras but overlooking their importance could be regretful. No one wants to have visible straps, tight and uncomfortable bras or panties, lumps, or lines. With the tips here, however, you will have the best ideas on when, how, and what to buy.
When you go for dress fitting for the first time, that should be the best time for learning what undergarments will work best for you. Avoid buying them before the first fitting. Here, you will have a chance of learning more about the type of foundation undergarments that you need to go with your dress. You will also know if any alterations need to be done.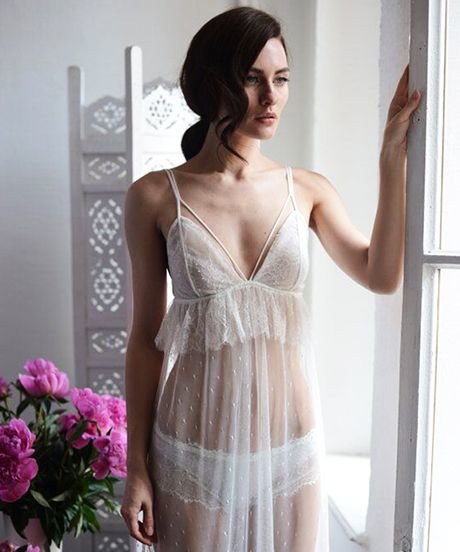 Tips on how to shop for bras
The first thing here will be to ask yourself whether you need a bra. Gowns structured up top could give you enough support as well as shaping. You can, therefore, skip that. However, if you need more support, or the gown is not specially made to provide that, you can decide to shop for bras. Alternatively, you can ask a tailor to sew a corset or bra into the gown.
Shopping for underwear
The kind of undergarments that you need is mostly dependent on the dress. While shopping for underwear, for example, panties, consider doing it with different aspects into place. One of them is the classic type.
Gowns that are made of thicker fabrics or are voluminous will allow brides to have more fun in their lingerie. If your gown allows enough space underneath, wear something that will make you feel amazing. If you are going for a slim-fitting dress or one made of a single layer of material, then you will require an underwear that lies flat and smooth.
The truth is, you cannot get people to try out bridal intimates for you. At the same time, it will be a nightmare if the big day is here and you are sure you will live to dread it. Make the day count by making the right shopping decision.
1744 Columbia Rd NW #2
Washington, DC 20009
202-745-8080
Website: www.lebustiere.com
Sponsor Ads
Report this Page
Created on Apr 9th 2018 02:39. Viewed 168 times.
Comments
No comment, be the first to comment.