How to create your social network
by Brahim A.
Social Media Adviser, prof. Author
How to create your social network


Brahim AGHZAF
Social Media Adviser, prof. Author
Affiliate Marketing, Book Reviews, Education, Languages, Writing & Speaking
Social Media Adviser & Consultant, Professeur & Teacher of french language, author, translator: arabic, french, english & Social Networks facilitator, to catch up on online trends. ebooks writer, Marketing, coaching,
skype me: aghzafbrahim

Today, I am going to share with you the seven best tips from Sangeet Paul Choudary's Plaform Scale book to help you create your social network quickly and concretely with the best user experience possible.
Our friend Sangeet Paul Choudary is someone who worked as a consultant in big companies in the social media field and he has written a book to help you create your social network in an efficient way and to launch it.
v
Have an impacting message
The first tip is an observation. The biggest companies that have been launched in the field of social networks always have a strong message behind them. Take the example of Facebook, Twitter, Instagram. There are always ideas that are strong and simple at the same time. The simplicity and strength of your message will make you a magnet for consumers and users alike.
Take the example of Instagram: their message is simple and strong. It's simply to make your photos more beautiful or to share them. The message is simple.
Facebook, the goal, what is it? It's about being interconnected and being able to exchange messages quickly. It's again very simple.
Twitter is to be able to share your emotions.
Here. The initial goal is very simple.
In the same way, if you start your own social network, your goal should be simple for the user and not just for you, as an entrepreneur, as the creator of the next successful social network.
v
Your product must perform the main action in less than 3 actions
My second tip is that your product, application or social network can do the main action in less than three actions . Let's take a very simple example. Say you want to create a social network to post beautiful photos. You will have to make sure that when someone connects to your site, they only have to:
publish your photo
give a name to his picture and
modify it
Remember one thing. It is that to make the main action, it takes maximum three concrete actions. If you look at the successful apps, it will depend on when you watch this video, but obviously you certainly have a successful app in mind. Which app do you use most on your smartphone or computer, or what is the social network you use the most at this time? It must be possible, in less than three actions, to be able to do the main action.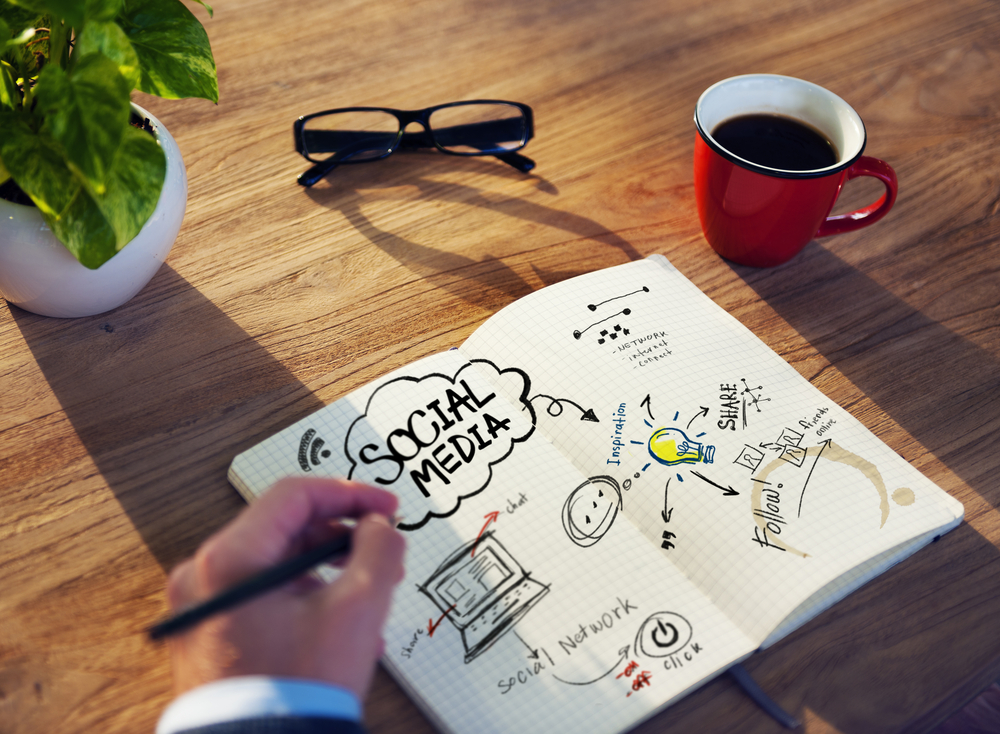 For example, you take a snap with SnapChat:
1. you launch the application,
2. you take a snap,
3. you choose who to send it to.
4. For example, you order a taxi with Uber:
a. you put your position
b. you choose the destination, and
c. you validate with the taxi that is offered to you or not.
In the same way, if you notice well, all the best apps, all the best social networks can be run in three stages maximum. The more steps you have, the fewer users you will have in the long run.
v
Allow your users to create content
The third tip is to allow your users to create content and also encourage content creation . What is content creation?
v
Do not limit the type of content created on your social network
Suppose you launch a new social network whose theme is, for example, music and where musicians will be able to share their latest creations. Well, if you only allow users to send audio files, unfortunately, you're going to restrict your market.
While, if you offer different types of content to offer, for example musicians rather than just a sound, they can share photos of them producing their music. Potentially, he could also offer videos to explain to other people, how did they produce the piece in question. And there you would have one of the biggest social networks in the field of music.
v
Allow the broadcast of published content on your social network
Another thing, you must also know how to propose to diffuse elsewhere the content that has been published on your social network. For example, suppose that consumers on your social network post a photo, well, that photo must also be publishable on other social networks that can join your new social network. For example, it's very simple, you take the three best-known social networks and you have to make sure that when someone creates content on your social network, he can share it on his three favorite networks.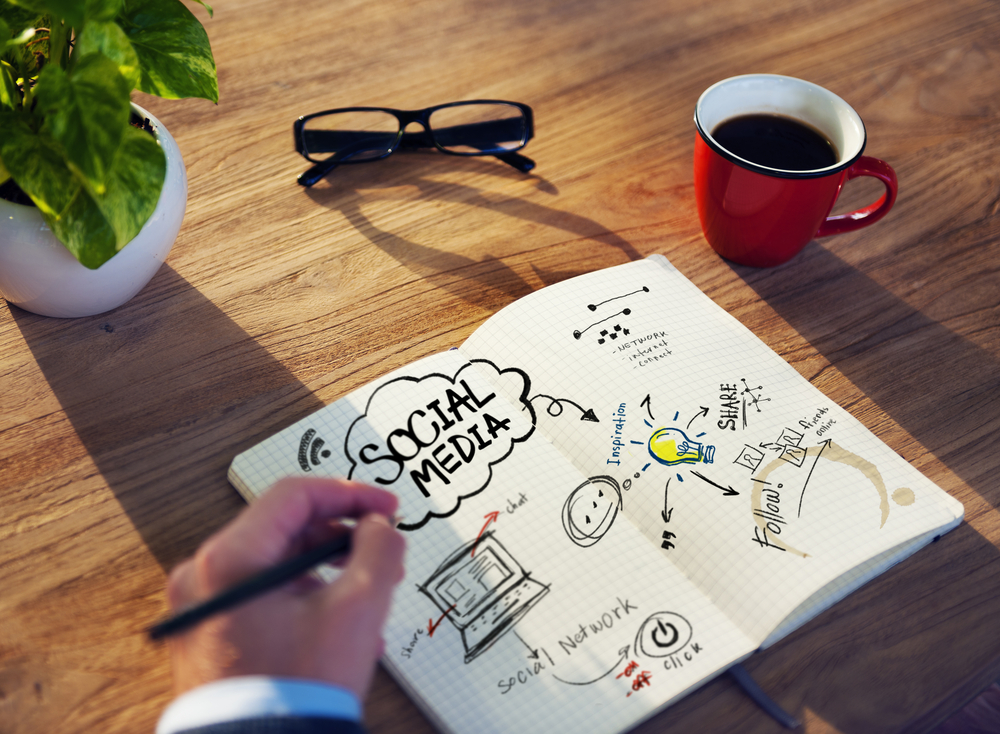 v

Rew

ard good content creators
And something else you can do too, and that, I love it, is rewarding the people who create the most content or content of the highest quality or the most original possible. So, reward the creators of content.
For example, YouTube sends trophies to people who have the most subscribers. It's up to you to find out how to reward the best content creators. Put them forward, put them on a pedestal, like that, people will fight to create maximum content. And that's what will make your social network live.
Remember one thing is that according to a statistic Sangeet Paul Choudary, only 5% of consumers, users of your social network will create 80% of the content that will be created. So, you know how to increase this 5%, and if you are between 5 and 10%, it's already not bad.
v
Facilitate interaction between your users
My fourth tip is to make it easy for users to interact with each other. For example, if it was very difficult to send a message to someone on your favorite social network, of course you would not do it. What you absolutely need to do is make it easy for your users to interact.
Let's take a very simple example. On one of the most used social networks, Facebook, (it depends on what is yours), there are obviously plenty of possibilities to interact with people:
we can like their photos,
we can say our emotions,
we can comment,
we can send private messages,
we can put messages in a public way to someone on "his wall", on "his diary", we call it as we want.
we can also send (I know that now it does not do too much, but before that was not bad) what are called poke . It is simply to send a notification to the person, to tell him that you are present and that you are waiting for him. So there is a lot of meaning about this thing ...
The goal is to understand how to make your users interact often and in a different way to animate your social network a little bit .
v
Invest at the start
Le cinquième conseil, c'est d'investir au départ pour lancer votre nouveau réseau social. Prenons un exemple très simple. C'est une statistique qui a été, encore une fois, écrite dans le livre : sur tous les sites de rencontres, il y a en moyenne trois quarts d'hommes et seulement un quart de femmes. Alors que faire lorsqu'il y a beaucoup plus d'hommes que de femmes ? Ce qui va se passer, c'est qu'au lancement de votre réseau social, admettons que vous ayez un site de rencontre et que vous le lanciez, si les premiers hommes arrivent sur le site de rencontre et qu'il n'y a aucune femme, qu'est-ce qui va se passer ? Ils vont, tout simplement, s'en aller. C'est aussi simple que ça.
So how? You can advertise to women and automatically attract men who will pay, since men are the ones who spend the most money on dating sites. So remember one thing, if you want to start a social network, you need to know why your users have come. Once you understand this, you will determine what your business needs to meet the desire of your users and you must invest to meet this need.
For example, in the area of ​​dating sites, it will be to pay women to attract them to his dating site to automatically attract men.
v
Create viral content
For the sixth tip, what I recommend is to work a maximum on the virality of your content. Let's take a very simple example. It is imperative that people on your social network be able to show who they are.
So for that, I loved this book, I do not remember who wrote it, but it is the book Contagious , it is the book of a consultant who had worked for Facebook, Microsoft, etc. who works on the virality of companies. And he said a very simple thing that sums up a good part of the book is that: if you want to make your content viral, you have to make sure that the content that people share shows who they are and what are the values ​​of these people.
For example, me on Facebook, I will share things that show that I am an entrepreneur. Because at the bottom of me, I like to show that I am an entrepreneur. Even if consciously, I have nothing to do, unconsciously, I know that sometimes, I would want to show it. So, even if, indeed, we do not necessarily want to show it in the same way, there is always this aspect of virality that is important. And so, you must be able to allow your users to show other users who they are and what their values ​​are.
v
Restore inactive users
My seventh tip is to reactivate old users or so-called "dead" users. Remember one thing is that, as in business, it is much easier to relaunch old customers rather than looking for new ones . Similarly, if you start a social network, it is much easier to reactivate users who have registered once and left for X reasons, rather than seeking new users.
In the same way, what you need to understand is that once you have an email file, or once you understand how to recontact users who have died, you will be able to reactivate them.
So, there are plenty of ways to reactivate users who are dead, who are KO But remember one thing, the best way to restart users who are dead is that other users reactivate or relaunch those people. How can we do it? Once again, we come back to the previous council, that is to say, we must allow users to communicate and interact with each other. Once you understand this, the active users in question will automatically restart the inactive users. It's that simple.
So, if you want to start your social network, you have a link that appears in the description of the video and the link that appears right here , if you are his computer. If you are on smartphones and tablets, it happens in the description where I show you, I detail you and I give you 101 business ideas where I detail you how to get started in business from scratch.
So I explain all this, I give you concrete action plans , useful links , etc., depending on what you want to launch. The idea of ​​the social network, for example, is announced in the 101 business ideas, where I give you complementary links. You will find all this in the description of the video and I wish you all the success that your future social network deserves, hoping perhaps to be on it, if it is cool.
)))))))))))))))))))))))))))))))))))))))
About Brahim
Report this Page
Created on Apr 20th 2019 09:12. Viewed 756 times.
Comments