Get The Best Organic Chicory Coffee Replacement For Healthy Sleep & Digestion
by PRC Agency
PR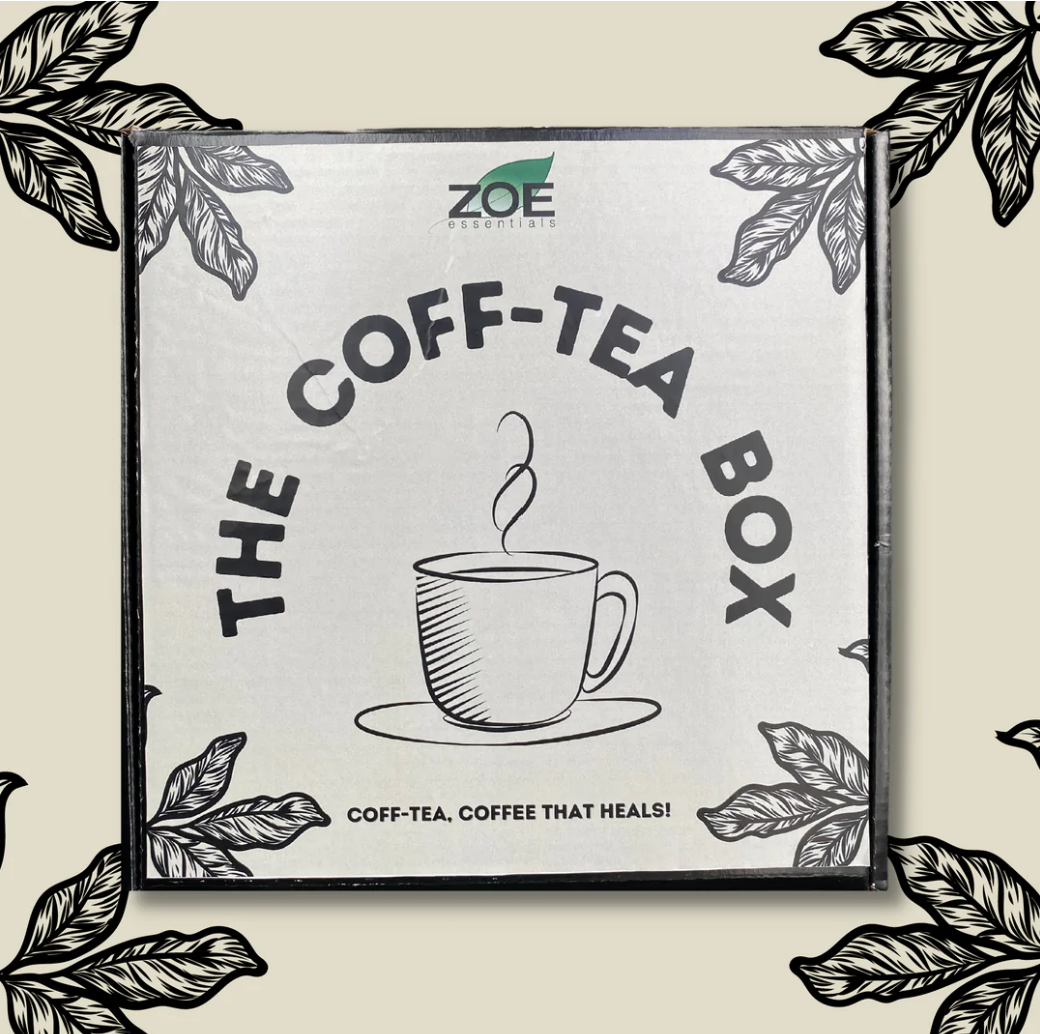 Is coffee your kryptonite? Then wake up and smell the Coff-Tea!
This 100% organic healing infusion brings you natural energy, gut-optimizing prebiotics, and that comforting feeling of a hot mug in your hands, without the jitters and afternoon crash that the coffee addict is all too used to.
Zoe Essential's latest masterpiece boasts a unique blend of delicious, non-stimulating ingredients, including chicory root, roasted cacao, and maca. These herbs are free from artificial flavors, chemicals, and preservatives, providing the natural nourishment that will keep you going all day and sleeping all night.
Go to https://www.zoeessentials.com/products/coff-tea to find out more!
This new herbal blend has a base of honeybush leaf, a sweet-tasting tea that originates from the Eastern Cape of South Africa. Honeybush is naturally caffeine-free and a source of antioxidants, as well as calcium, iron, and zinc. It's gentle on your digestion, unlike highly acidic decaf drinks, so it can be safely drunk before sleep.
These tea leaves are lovingly combined with roasted chicory root, which is widely used in coffee replacements due to its high percentage of inulin. This dietary fiber acts as a prebiotic, helping to promote regularity and balance in your gut.
Throw in dandelion root, maca root, cloves, and cacao, and there you have it- a warming and energizing drink that provides you with a whole array of vitamins, flavonoids, and antioxidants.
Coff-Tea is currently available for $50 for a 16oz pouch, which holds approximately 30 servings. Prepare your infusion using a regular French press then add milk, sweeteners, creamers, or ice to suit your taste.
About Zoe Essentials
Zoe Essentials, an e-commerce store with its own app, brings you the best of holistic health and spiritual well-being. The shop is continually expanding its selection of healthy food and drink alternatives, created using all-natural ingredients.
A spokesperson for the store said "Get energy from nutrients, not stimulants- better than decaf, it's no caf! Delicious any time of day or night, COFF-TEA is the perfect choice after meals and in the evening because it won't interfere with your sleep."
If you thought coffee was the best medicine, Coff-tea is raising the bar! Order your first pouch today at https://www.zoeessentials.com
Sponsor Ads
Report this Page
Created on Sep 20th 2022 01:18. Viewed 72 times.
Comments
No comment, be the first to comment.