Get The Best Maintenance For Your Ice Machine With This Astoria, NY Fridge Co.
by PRC Agency
PR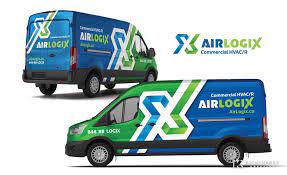 Need some freezer maintenance? Keep it cool with Airlogix!
With storage regulations for consumables and vaccines more stringent than ever for the foodservice and medical industries, the Astoria, NY-based commercial refrigeration company has announced updated installation and maintenance services for clients throughout New Jersey and the greater New York City area.
Airlogix's latest launch provides you with state-of-the-art cooling technology across a range of sectors including retail stores, restaurants, commercial kitchens, pharmaceutical facilities, and hospitals. The company's technicians are equally adept at servicing dual-temperature machines, walk-in freezers, under-counter coolers, blast chillers, and bar refrigeration units.
For the latest cooling tech from leading brands and running repairs on your current equipment, freeze with ease courtesy of Airlogix! More details at https://www.airlogix.co/refrigeration
The announcement details an expanded list of services offered by Airlogix's team of expert technicians. The company can advise you on the right choice of equipment from its extensive array of walk-in coolers and fridges, ensuring you have the most up-to-date technology to meet the latest standards of commercial compliance.
According to Britannica.com, commercial refrigeration dates back to the 1850s. Early refrigerator designs by Alexander Twinning used air as a coolant but Ferdinand Carre instigated the use of rapidly-expanding ammonia which remains the predominant method of cooling to this day. Advances in both food science and the pharmaceutical industry in modern times have heralded the need for increasingly efficient refrigeration solutions.
With Airlogix, you can benefit from a detailed inspection and assessment of your current refrigerators. Airlogix engineers can replace faulty compressors which are the most common cause of refrigerator breakdown. The team ensures that the correct pressure is maintained to allow the warm refrigerant to be evenly distributed for cooling within your unit.
Airlogix also provides expertise in condenser replacement, evaporator installation, and thermostat servicing. In addition to its refrigerator repair and replacement services, the company also supplies ice-makers for the hospitality sector. While Airlogix specializes in commercial services, if you're a homeowner or landlord, you can also benefit from high-end inspection and repair solutions. For more info, visit https://www.airlogix.co/refrigeration/refrigeration-equipment
About Airlogix
The company is led by CEO Gerri Domenikos, who brings over 25 years of experience in building services, the pharmaceutical industry, and logistics. Airlogix technicians are fully certified and factory-trained, offering expert diagnostics and repairs on major brands such as Delfield, Turbo Air, Continental, Follet, and Avantco. Learn more at https://www.airlogix.co/refrigeration/walk-in-coolers-freezers
A satisfied client says, "Keeping my HVAC, Refrigeration, and Ice Equipment in top shape is key, and something I don't have to think twice about with Airlogix. They've got me covered 24/7."
With its latest service updates, Airlogix continues to set the standard for commercial refrigeration maintenance, repairs, and installation in New Jersey and New York.
Don't put your business on ice because of faulty coolers. Call the experts to get your refrigeration working as it should. Find out more here: https://www.airlogix.co/refrigeration/ice-makers
If you've got a cranky cooler, Airlogix has got you covered!
Sponsor Ads
Report this Page
Created on Jan 10th 2022 07:11. Viewed 92 times.
Comments
No comment, be the first to comment.